Paul J. Bradley Appointed Bishop of Catholic Diocese of Kalamazoo

Kalamazoo Gazette
April 6, 2009

http://www.mlive.com/news/kalamazoo/index.ssf/2009/04/bishop_paul_j_bradley_appointe.html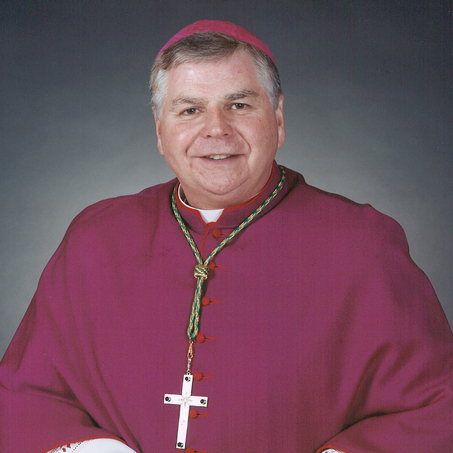 Paul J. Bradley, Auxiliary Bishop of the Diocese of Pittsburgh, has been appointed by the Pope to lead the Diocese of Kalamazoo.



A Monday morning announcement by the Catholic Diocese of Kalamazoo states that Paul J. Bradley, Auxiliary Bishop of the Diocese of Pittsburgh, has been appointed by Pope Benedict XVI to lead the Catholic church in Kalamazoo as its fourth Bishop.

Bradley succeeds James A. Murray, who has served as Bishop in Kalamazoo since 1998.

Bradley, 63, previously served in various capacities in the Diocese of Pittsburgh; as director of the Office of Family Life and Secretary for Human Services, rector and pastor of St. Paul Cathedral in Pittsburgh, General Secretary and Vicar for the Diocese, and finally as Auxiliary Bishop.

Bradley was born in Glassport, Pennsylvania, in 1945. He attended high school, college and graduate theology studies at St. Meinrad Seminary in St. Meinrad, Indiana. He also earned a Master's in Social Work from the University of Pittsburgh.

In a statement released by the Diocese of Kalamazoo Monday morning, Bradley said, "I will personally be waiting in joyful hope as I eagerly anticipate serving you in the spirit of Christ and beginning our pilgrimage of faith together. Until that day, I promise to hold you close to my heart in prayer, particularly during this Holy Week. Please pray for me as well at this holiest time of the year."

The Diocese of Kalamazoo serves nine counties in Southwest Michigan and includes 46 Catholic parishes, 22 parochial schools, and three hospitals. The Diocese ministers to over 100,000 Catholics in the area.