Case against Church Closings in 8 Cities, Including New Orleans, Goes to Vatican

By Bruce Nolan
The Times-Picayune
April 7, 2009

http://www.nola.com/news/index.ssf/2009/04/case_against_church_closings_g.html

A representative from closed Catholic parishes in eight American cities, including New Orleans, is in Rome to ask the Vatican to order American bishops to suspend closing parishes and enter into mediation with 31 parishioner groups.

Peter Borre, a Boston energy consultant who has worked with closed parishes in New Orleans, said by e-mail that today he will deliver a 22-page case for suspending parish closings to an arm of the Vatican's Secretary of State.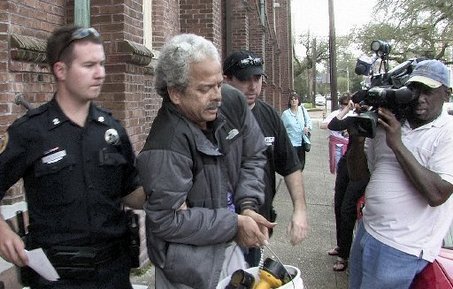 Our Lady of Good Counsel parishioner Harold Baquet is led away by police after the Archdiocese of New Orleans sent police in to clear protesters from Good Counsel and St. Henry Catholic Church on January 6. Baquet was taken to his home and released.



Borre said parishioners in Allentown, Pa.; Boston; Buffalo, N.Y.; Cleveland; New York; New Orleans; Scranton, Pa.; and Springfield, Mass., are participating in the plea.

At the same time, parishioners from five closed Catholic parishes in New Orleans said they will discuss the proposal at 1 p.m. today on the steps of St. Henry's church, which Archbishop Alfred Hughes closed last fall.

Borre and others, including Catholics in New Orleans, have repeatedly claimed that bishops are closing parishes to seize their property and bolster finances -- in some cases to pay civil sexual abuse settlements.

Borre's petition warns the Vatican that the closings are fraying Catholics' allegiance to the institutional church, prompting sit-ins and lawsuits.

He noted that in the Boston area, where Cardinal Sean O'Malley closed more than 60 churches in 2004, parishioners in four parishes have occupied their churches for 4 1/2 years, and a fifth has been occupied for almost four years.

In some communities bishops have acknowledged that parishes are closing because population shifts have stripped them of their economic base, and because they no longer have enough priests to staff each one.

In New Orleans, Archbishop Alfred Hughes reduced the number of parishes in the Archdiocese of New Orleans from 142 to 108 in a massive reorganization after Hurricane Katrina.

Many of those closures came because surrounding communities were stripped of parishioners. But Hughes said he was also required to close some closely packed, physically undamaged churches because of a shortage of priests.

Resisting parishioners of St. Henry's and Our Lady of Good Counsel parishes occupied their churches for 72 days before being forcibly evicted in January. Since then, parishioners in those communities have continued to meet on Friday afternoons and Sunday mornings for continuing devotions on their own.

Bruce Nolan can be reached at bnolan@timespicayune.com or 504.826.3344.