Church Abuse Report 'Will Shock'

BBC News
April 9, 2009

http://news.bbc.co.uk/2/hi/uk_news/northern_ireland/7992077.stm

The Catholic Archbishop of Dublin, Diarmuid Martin, has warned a report on clerical child sex abuse, due out this summer, will shock everybody.

Archbishop Martin was speaking at the Holy Thursday Mass in the city's Pro-Cathedral.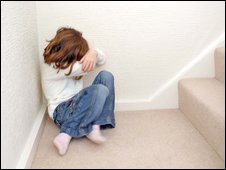 The report into child abuse is due out this summer



He said the report from the Commission on Child Sex Abuse was likely to show thousands of children or young people across Ireland were abused by priests.

"(It) will make us and the entire church a humbler church," he said.

In 1999, the then Irish prime minister Bertie Ahern delivered an unprecedented apology to the victims on behalf of the state.

He also set up the commission to report on abuse allegations in institutions such as schools, orphanages, hospitals and children's homes that were funded by the state, but were mainly run by Catholic religious orders.

Some of the allegations date back to the 1930s.