Arrest Made in Sandra Cantu Case

News 10
April 11, 2009

http://www.news10.net/news/local/story.aspx?storyid=57671&provider=top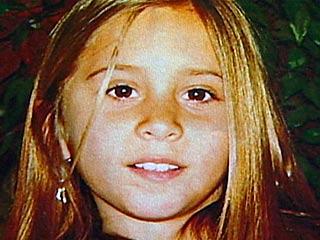 Sandra Cantu



TRACY, CA -- Tracy Police arrested 28-year old Sunday school teacher Melissa Huckaby around 2 a.m. Saturday Morning on suspicion of kidnapping and murdering of 8 year old Sandra Cantu.

During a 3 a.m. news conference Saturday morning Tracy Police Chief Janet Thiessen, was called in to speak. She said "over the course of the investigation, agents and investigators from numerous agencies, have been instrumental in identifying Melissa Huckaby as being responsible for Sandra's death."

While she would not elaborate on the cause of death, Thiessen went on to say "We have information that Sandra, by the time she was reported missing to us, probably had already been murdered."

The arrest was made more than two weeks after Sandra was last seen outside her home at the Orchard Estates Mobile home park.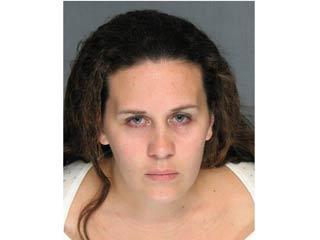 Melissa Huckaby was arrested Saturday morning for the murder of Sandra Cantu



Huckaby is the granddaughter of Lane Lawless, the pastor of Clover Road Baptist Church. On Friday, Tracy police and the FBI searched the Church and the surrounding area for a second time looking for evidence in her death.

Huckaby teaches Sunday school at the church.

Earlier this week, Huckaby told the Tracy Press her black suitcase was stolen on March 27th the same day that Sandra disappeared. Sandra's body was found just days later in a suitcase left in an irrigation pond just two miles from her home.

Tracy police now say that Huckaby's story about the suitcase being stolen is a lie, and Sgt. Tony Sheneman confirmed the suitcase Sandra was found in belongs to Huckaby.

Sheneman said during her interview with officers Huckaby gradually came to terms with her situation.

"She was very relaxed for a bit, then she became very emotional, then she became relaxed again, then she became resigned to what was happening," Sheneman says.

Sheneman say he will not elborate on any motive to why Huckaby killed the 8 year old.

Huckaby has been booked in San Joaquin County jail, where she is currently being held.

Condolences, Memorial Service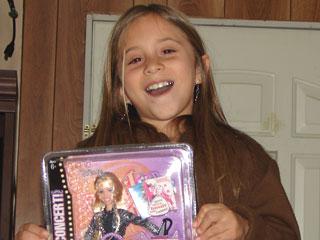 Sandra Cantu



Fry Memorial Chapel on S. Central Avenue in Tracy is open for the community to write their messages to Sandra's family in a condolence book. The chapel is open Saturday and Sunday, 10 a.m. to 4 p.m.

The public memorial service for the victim is scheduled for Thursday, April 16 at West High School in Tracy on the 1700 block of West Lowell Avenue. Police said as of Friday there was seating for about 3,000 mourners but there were plans to try to open the stadium to the service. If that is possible, Sheneman said there would be room for as many as 8,000 to attend.

He also said there were only about 500 parking spaces around West High so he urged mourners to arrive early to find parking and be prepared to walk a distance.