Melissa Huckaby (photo) Charged with Sandra Cantu Murder

By Jack Ryan
The Post Chronicle
April 11, 2009

http://www.postchronicle.com/news/original/article_212222114.shtml



Melissa



Melissa Huckaby, who was one of the last people to see eight-year-old Sandra Cantu alive, was arrested early Saturday

Huckaby, 28, had been interviewed by police since early Friday evening and was taken into custody at 1 a.m., reports KTVU.com.

Huckaby (Larger Mugshot here) is the 28-year-old granddaughter of pastor Clifford Lawless, whose Clover Road Baptist Church was the subject of a police search.

Huckaby taught Sunday school at the church.

She told the Tracy Press and sources confirmed to KTVU that someone stole her waterproof, charcoal-trimmed Eddie Bauer suitcase from the park two weeks ago.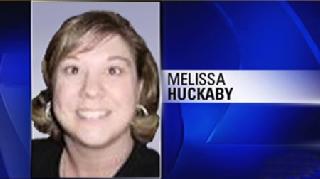 Melissa



She said she had inadvertently left the suitcase in her driveway and it was taken from there. Huckaby's Kia SUV was among cars searched by police over the past few days.

Cantu's body was found Monday stuffed in a large, dark colored suitcase submerged in a Tracy irrigation pond.

A public memorial service for Sandra Cantu is set for next Thursday, April 16, at 1 p.m at West High School in Tracy.

Read more, see video and photos at KTVU.com