System Failed for Years in Teacher Sex Case

By Jaime Sarrio
The Tennessean
April 12, 2009

http://www.tennessean.com/article/20090412/NEWS04/904120377/1006/NEWS01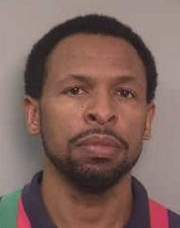 Ronald Boykin



Law, school workers let man accused of abuse start anew in Metro

Ronald Boykin Jr.'s teaching career did not end when he was charged with raping a child. It did not end when he listed on a job application that his last employer suspended him for misconduct. It did not end when he submitted to three criminal background checks.

Instead, Ronald Boykin Jr.'s teaching career ended on March 22 when he disobeyed a traffic sign.

Metro police caught Boykin, 40, trying to merge onto Interstate 24 from the Second Avenue ramp. In minutes, an officer was able to catch what local and state safeguards missed for three years: Boykin, a Donelson Middle School teacher, was wanted in Chattanooga on charges of sexually abusing children.

The ensuing investigation uncovered more potential victims in Nashville. Boykin now is charged with abusing two former students here.

But Boykin's story isn't just about a man fleeing from prosecution. It's about how failures in the law and the negligence of school employees allowed someone charged with molesting children leave one school district and move to another, where a fresh start and even a promotion awaited him.

Boykin's personnel records show he built a career on working with inner-city students and troubled youth.

He earned a bachelor's degree in religious education from Andersonville Baptist Seminary in Georgia and spent time working as a pastor and as a supervisor at a Chattanooga boys home where he coordinated classes.

In 1991, he was first hired as a substitute teacher with Chattanooga Public Schools, where he worked on and off until 2005. Sometimes he held more permanent positions, such as an in-school suspension monitor or an educational assistant. He coached football and basketball and earned favorable marks from teachers.

"Mr. Boykin has done a commendable job," one teacher from Brainerd High School wrote in 1995. "He has taken initiative and worked well with students and staff."

By 2000, Boykin was ready to be a full-fledged teacher. He applied for alternative certification, a license for those who don't have traditional teacher training, and listed special education and science as his top areas of focus.

"Education is my chosen career because of the potential to affect our future through the enriching of young minds," he wrote on the application. "There are very few professions where the potential is so great."

Boykin's application ultimately was rejected because he did not attend a regionally accredited university — a requirement to earn a teaching license in Tennessee.

While his work with children remained constant, his private life was more unsettled.

Court records show Boykin filed for bankruptcy five times in 11 years and pleaded guilty in the 1990s to passing bad checks. He frequently moved from apartment to apartment, and in some cases was evicted and sued for back rent.

Sanessa Woods met Boykin in 2005. Her son was 15 and attending summer sessions at Inner City Ministries, a Chattanooga nonprofit now known as Hope for the Inner City, which helps the poor through a variety of programs.

Boykin presented himself as a big-brother type who wanted to be a good male role model, Woods said. He would especially attach himself to boys without fathers. He took boys from the area fishing, gave them candy and spending money, and invited them over to hang out at his apartment.

"When you're a single parent, you see men and you hope they are guiding (the boys) and teaching them," she said. "Women cannot be men."

One night when her two sons and other boys were sleeping over at Boykin's, she got a call around 2:30 a.m. Her oldest son had fled the apartment and wanted to come home. The boy said that he and Boykin were sleeping in the bed together when Boykin tried to pull down the covers and assault him.

Woods went to get her sons but did not confront Boykin. She never saw him again.

Woods reported the incident to Inner City Ministries and said Boykin was disciplined, but the nonprofit did not return calls for comment.

During the same time period, Boykin was working at Brainerd High School as an educational assistant for low-income students. When school resumed in August, Jesse Register, then Hamilton County's director of schools, notified Boykin he was suspended without pay because of alleged misconduct over the summer.

In March 2006, a warrant was issued for Boykin's arrest on two counts of rape, one count of sexual battery by an authority figure and one count of attempted sexual battery by an authority figure.

By then, Boykin was in Nashville managing the Mrs. Winner's on Clarksville Highway, according to his resume. Chattanooga police said they used all the resources available to them in 2006 to find him, including contacting family members.

Boykin's father, Ronald Boykin Sr., lives in Nashville but declined to comment in detail about the case.

"I wish all this stuff would die down and get over with," he said. "I think it is all made up."

Fast food to teaching

Fast-food management paid the bills while Boykin settled down in Nashville, but after a year he was ready to return to what he'd done most of his life — working with children.

On Sept. 10, 2007, Boykin applied for several jobs with Metro Nashville Public Schools. He listed his employment history — Mrs. Winner's, Burger King — and even included his time in Hamilton County Schools.

On a questionnaire about his background, Boykin disclosed his separation from Brainerd High and included that he "resigned during a suspension without pay for misconduct."

Less than a month later, Boykin received a cheerful e-mail punctuated with exclamation points from Melissa Mundy, a senior account clerk in Metro schools' human resources department, offering him a job as an educational assistant at Donelson Middle School.

The decision to hire Boykin cost Mundy and two other Metro schools employees their jobs.

Boykin passed all the necessary criminal background checks, which use fingerprints to review a statewide and national criminal history database, the Tennessee sex offender registry and statewide restraining orders.

The search does not check for warrants, though a TBI spokesman said the agency is reviewing whether it can do so in the future. Other states, including Georgia, Mississippi and Kentucky, check for warrants as part of educator background checks.

Despite lacking any certification, Boykin was promoted to a teaching position in November. His assignment: Donelson's "Making a Change" program, which is designed to curb suspensions by isolating problem students and working on their behavior.

While working at Donelson, Boykin befriended two students who now accuse him of attempted sexual abuse.

One of the boys testified in court that he met Boykin in 2008 in the Making a Change class.

The student, now 15, said he and Boykin would hang out on weekends, and soon he was spending the night at Boykin's apartment.

The two would sleep in the same bed together, Boykin always in the nude. Sometimes it would be just the two of them. Sometimes other boys would sleep there as well.

"He'd rub on me. I didn't like it very much," the boy testified. "When I would doze off, he would try to get on top of me and on back of me."

The student said Boykin also touched his genitals and would try to kiss him. He said that Boykin would call or text frequently and ask him to come over, and that he kept spending time with Boykin because he was afraid his mother would find out about the abuse.

Another student, 14, testified that Boykin gave him a haircut every Friday. During the trims, the teacher would try to rub his genitals against the boy, the student said. The two also spent the night together and grew so close that the boy called Boykin "dad" and Boykin called him "son."

The 14-year-old's mother said after the hearing that she thought Boykin would be a positive father figure for her son, who does not know his dad. She never thought he would abuse him.

"He should have never been able to teach and meet these kids," she said. "If (school officials) had done their jobs, we would not be here right now."

The Tennessean does not identify victims of sexual abuse.

State documents show Boykin worked for a year with Metro schools before he appliedto receive an alternative teaching license, which would have allowed him to stay in the classroom permanently. Just one week before his arrest, the state Department of Education sent a letter to Metro schools denying the request because Boykin did not graduate from an accredited college.

Metro schools officials said they have not yet received the letter.

Two days before Boykin's arrest, state documents show that Metro schools once again made a move to ensure Boykin could stay in schools. On March 20, paperwork was filed to get Boykin a special permit, something granted only in special circumstances on a case-by-case basis.

3 employees resign

Boykin's relationships with Donelson students came to light when Metro police investigators interviewed students after his initial arrest.

Metro schools asked three employees to resign for failing to properly vet Boykin's application — Mundy, who as senior account clerk had first approval; her supervisor, Darilyn Mason, a registrar who was responsible for reviewing Mundy's work; and Jo Patterson, who was the director of the department and responsible for making sure procedures were being followed. Mason and Anderson plan to appeal the decision. Mundy could not be reached for comment.

Another district employee, Gene Foster, director of 9-12 grade human resources, was suspended without pay for not catching the errors when Boykin made the transition into a certified teaching position. He also requested the district get Boykin a special permit, according to school officials.

As a result of the incident, the district is restructuring the human resources department and will retrain all 34 employees on how to spot red flags in the application process, said June Keel, assistant superintendent of human resources. Applications for all of the district's 4,800 support employees also will be reviewed, and officials are still trying to determine whether another background check will be conducted.

"This was the worst possible breakdown we've ever had, and that's the reason this severe action was taken," Keel said.

On March 26, Jesse Register, now the director of Metro Nashville Public Schools, approved an order to suspend Boykin without pay.

A grand jury will consider three charges of sexual battery by an authority figure and one count of statutory rape against Boykin.

He is being held in a Metro jail on $25,000 bond per charge and faces eight to 24 years in prison if convicted.

Now that his fingerprints are on record, his arrest should be detected by most background checks.

Contact Jaime Sarrio at 615-726-5964 or jsarrio@tennessean.com.