Sex Charges Possible against Woman Accused in 8-Year-Old's Slaying

KTLA News
April 13, 2009

http://www.ktla.com/landing_topstories/?Sex-Charges-Possible-Against-Woman-Accus=1&blockID=252627&feedID=1198

TRACY — Prosecutors say they're considering rape and molestation allegations against the woman suspected of killing 8-year-old Sandra Cantu.

28-year old Melissa Huckaby has been arrested on suspicion of kidnapping and murdering the second grader.

Prosecutors say a homicide charge against Huckaby could also include the special circumstances of rape with a foreign object, lewd and lacivious conduct with a child and murder in the course of a kidnapping.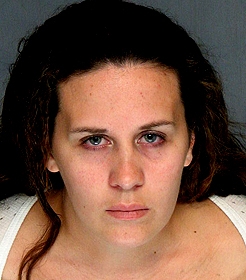 Melissa Chantel Huckaby



Huckaby was a Sunday school teacher at her grandfather's small church.

Authorities believe Sandra was killed in the church, which is next to the trailer park where both Huckaby and the girl's family live.

Huckaby also has a court record in Los Angeles.

She was convicted of petty theft in 2006 in a Los Angeles County court in Bellflower. Her parents live in the Los Angeles area.

Huckaby was arrested after she went to the police station and started a conversation.

Sheneman said "She was calm, cool and collected, then she became very emotional .... She went back and forth from being calm to emotional" and later she became "resigned."

"I couldn't begin to even theorize what her motive was," he said.

Huckaby's family had been questioned at length during the investigation, and their home and vehicles, as well as the church, had been searched, Sheneman said.

Sheneman said it's statistically unusual for the suspect to be a woman.

"This was an anomaly in the murder of a child," Sheneman said.

Police also said they have information that the girl was probably already dead by the time she was reported missing.

Autopsy results were not yet available, and police declined to say whether investigators believe the slaying was accidental or deliberate.

Sandra Cantu was good friends with Hucabky's daughter, said Angie Chavez, the slain girl's aunt.

Huckaby is being held without bail and her arraignment set for Tuesday.

Sandra's body was found on April 6 inside a suitcase that had been dumped in an irrigation pond.

The 8-year old's body was discovered by farm workers who were draining an irrigation ditch 10-days after she disappeared.

The second-grader vanished March 27 from the Orchard Estates Mobile Home Community. Sandra's mother reported her missing about 8:00PM.

Surveillance camera footage shows the last moments before Sandra's abduction as she skipped down the street on her way to a friends house.