Belle Glade Pastor Apprehended in Brandon on Charges of Having Sex with a Minor

TampaBay.com
April 15, 2009

http://blogs.tampabay.com/breakingnews/2009/04/belle-glade-reverend-charged-with-sex-with-young-boys-found-in-brandon.html

BRANDON — Deputies arrested a Palm Beach County pastor today who was suspected of fleeing charges of having sexual activity with a minor, according to the Hillsborough County Sheriff's Office.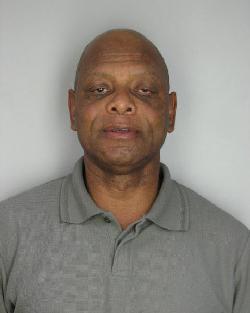 Robbyn Mitchell



The Rev. James R. Harris, 61, of Belle Glade, is accused of promising young athletes he would find them recruiting scholarships in exchange for sex acts, a sheriff's news release stated.

A tipster told U.S. Marshals that Harris may be in the Brandon area, and deputies found him sleeping in a parked car near Williams Road and Broadway Avenue at 9:20 a.m, officials said.

He's charged with unlawful sexual activity with a minor, lewd or lascivious battery, child abuse, showing obscene material to a minor and promoting sexual performance by a child.

Harris is being held in the Orient Road Jail while awaiting extradition to Palm Beach County.