Former Youth Pastor Gets 10 to 20 Years for Sexual Abuse of Girl

By Cheryl Caswell
Daily Mail
April 16, 2009

http://www.dailymail.com/News/200904160497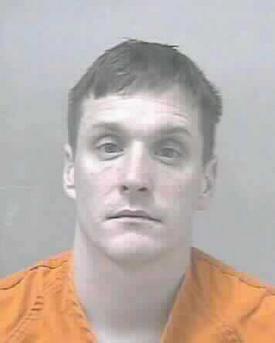 Timothy Charles Edmonds



CHARLESTON, W.Va. -- A former church youth pastor was sentenced to 10 to 20 years in the penitentiary for sexually abusing a young girl, despite his pleas to the judge for leniency.

Timothy C. Edmonds, 37, was convicted in January of three counts of sexual abuse that occurred in a home he was remodeling three years ago near the Chesapeake Apostolic Church.

The jury decided Edmonds was not guilty of three more counts of sexual abuse involving the same 16-year-old girl alleged to have taken place in the basement of the church school.

On Thursday, Edmonds begged Kanawha Circuit Court Judge Irene Berger not to send him back to jail. He has been incarcerated for the past three months since the trial ended.

Edmonds said, "I really, really, really don't want to go back there."

After his sentencing hearing, the victim's mother, Debra Green, said she was tremendously relieved and glad Edmonds will serve jail time. Her daughter, who testified in the trial, continues to receive counseling, she said.

Public defender Ronnie Sheets said Edmonds wanted statements he made to a probation officer stricken from his pre-sentence report. In an interview for that investigation, which judges rely on to help them determine an appropriate sentence, Edmonds admitted he had had sexual activity with the teen.

That conflicts with his testimony during the trial when Edmonds denied that he had ever been alone with the girl or had any sexual contact with her.

On Thursday, Edmonds said he told the probation officer that he was guilty of the abuse because he believed it would help him obtain a sexual offender evaluation. Such an evaluation could determine whether he was likely to commit such crimes in the future.

He said he now regrets that admission, and said it wasn't true.

"It's like I shot myself in the foot," Edmonds told the judge.

Pleading with Berger, Edmonds said he wanted to return home to support his family and go back to school. He also said he had a job lined up.

"It saddens me that my military record is expunged," he said. "As of this moment I was supposed to be in Afghanistan with my group.

"I would do anything you would ask me to do," Edmonds asked Berger. "I'll swear to you and I'll prove to you I will give 110 percent."

Berger, however, said she was troubled by Edmonds' conflicting statements and said she believed he was lying now and that he lied on the witness stand in his trial.

She read his statements from the pre-sentence report in which Edmonds gives great detail about his sexual activity with the girl.

"One day (the victim) came to the house I was working on," she read. "And that's where the worst five or seven minutes of my life took place.

Edmonds told in detail how the girl was helping him hold up some molding and they bumped bodies. That led to "flirtatious" behavior on the girl's part and "heavy kissing," he said.

The activity continued to what he termed "humping" and "grinding."

Prosecutors also alleged that Edmonds had taken explicit photographs of the girl in the house, but he did not mention that activity in his statements to the probation officer. Instead, he said he and the girl were never alone again.

At the trial, the victim said Edmonds also abused her several times in a basement storage room at the church, where she was a student. He denied those claims.

"I know I let her down," Edmonds told the probation officer. "I let my wife down. If I could just take that day back."

The judge told Edmonds, "You not only admitted the sexual abuse, you admitted the feelings about what effect it had on your wife and those you let down.

"You went out of your way to admit the actions that constitute sexual abuse. You gave details no one would have done if they were just fabricating a story to try to get an evaluation.

Berger said. "You are continuing to try to manipulate the court. I find a lack of acceptance of responsibility. You show no remorse."

Edmonds was sentenced to not less than 10 and not more than 20 years for each of the three counts of his conviction. Berger ordered that he would serve those sentences concurrently.

Debra Green, the victim's mother, said afterward: "I do feel sorry for his children. But he abused my daughter and he deserves punishment. He has not said he is sorry.

"And like Judge Berger said, he's still trying to trick someone and fool some one," Green said. "I feel this is closure. We've been waiting for three years."

Green noted that several local pastors have been charged with sexual abuse recently.

"People are watching," she said. "And they expect these men to be punished."

Assistant Prosecutor Michelle Drummond called Edmonds' crime "despicable."

"He blamed the victim, the trooper who investigated, everybody ... but (he didn't) take responsibility for his own actions," Drummond said.

Contact writer Cheryl Caswell at cher...@dailymail.com or 304-348-4832.