1 Alleged Child Molester in Custody, 1 At-large

CBS 2
April 18, 2009

http://cbs2.com/local/Santa.Ana.Newport.2.987984.html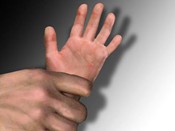 Police in Newport Beach say they have an alleged sex offender behind bars. Meanwhile, another alleged sex offender, this one in Santa Ana is at-large.



A teacher in Newport Beach is behind bars for allegedly molesting two girls, ages 8 and 11, while a former head of religious education in Santa Ana, wanted for the possible sexual assault of three teen boys, is at large, according to authorities.

The teacher behind bars, Mathew Macul Fahey, 47, of Aliso Viejo, teaches English at Palo Verde High School in Blythe.

He was arrested last month. Neither of the girls he is accused of molesting were his students, say authorities.

Farah Emami, of the Orange County District Attorney's office, said he met the 11-year-old in the summer of 2001 while she pet his dog in Laguna Beach.

He allegedly told the girl and her mother he was a professional photographer and took pictures of the girl with her mother present. Reportedly at a session when her mother was not present, Fahey is alleged to have touched and photographed the girl's private parts telling her not to tell anyone.

The girl remained silent for seven years telling a high school counselor in April 2008. Emami also alleges that in 1991, Fahey digitally penetrated a then 8-year-old girl -- the daughter of his then live-in girlfriend -- while the two were in bed watching a movie.

The mother was present but unaware of the alleged misconduct.

During a search of his home last year, investigators say they found hundreds of images of child pornography and photos of underage girls wearing sexy lingerie.

Fahey was charged with committing lewd acts and for owning child porn. He was held on $1 million bail. His arraignment is scheduled for April 24.

Meanwhile, in Santa Ana, police are looking for Guillermo Aguilar, 43.

Aguilar, the former director of Religious Education at Immaculate Heart of Mary Church, is alleged to have sexually assaulted three teen boys.

According to Santa Ana police Commander Tammy Franks, Aguilar assaulted the three boys over a four or five year period.

An arrest warrant has been issued and the D.A. is specifying bail be set at least $250,000 when he is taken into custody.