List of Priests Accused of Abuse to Stay Private

WCCO
April 21, 2009

http://wcco.com/local/list.priests.abuse.2.989883.html

A judge has ruled that the Archdiocese of St. Paul and Minneapolis and the Diocese of Winona do not have to make public a list of priests suspected of sexual abuse.

Jeff Anderson, a St. Paul lawyer, was seeking the list as part of a lawsuit on behalf of an alleged abuse victim. Anderson was given the list Monday but is barred from revealing its contents.

Lawyers for the church had argued that because church leaders thought the list would remain private, they had included on it everyone who had been accused -- regardless of whether the charges were proven.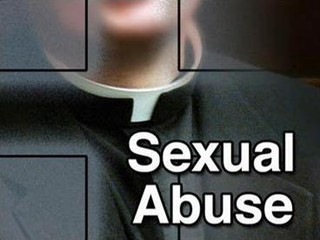 Photo by AP


The trial is scheduled to start June 1. The list can still be used at trial, but now hearings must be held before any names are released.

In a hearing this month, Anderson argued that the list should be made public to protect children from the men, who have been removed from the priesthood but many of whom still live in the area.

In his ruling, Ramsey County District Judge Gregg Johnson agreed with Anderson "that the public has a right to have information regarding individuals who have engaged in the sexual abuse of children" but said such a right must be balanced with the damage that can be done from "potentially wrongful allegations."

Anderson, who specializes in clergy sex abuse cases, said he was disappointed by the ruling, "but that it doesn't do anything to dampen my resolution for doing everything I can to get this information out there.

"As long as this information is secret, as long as only the archdiocese knows it, the kids in this community are not safe," he told the Star Tribune of Minneapolis. "And I'm troubled by that."

In a statement, the archdiocese said it was pleased the judge agreed that the issue should be determined at the time of trial.

"Once the evidence is presented in the courtroom, then the judge will determine what, if anything, should be disclosed. That is all we were asking: to avoid premature disclosure that would have damaged a potentially innocent individual," the archdiocese said.