Parole Denied for Former Priest Louis Miller
Louis Miller in Prison for Sexual Abuse of Children

By Stephenie Steitzer
The Courier-Journal
April 24, 2009

http://www.courier-journal.com/article/20090424/NEWS01/904240395/1008/NEWS01/Parole+denied+for+former+priest+Louis+Miller

FRANKFORT, Ky. -- Louis Miller, a former priest in the Archdiocese of Louisville convicted of sexually abusing children for four decades, was denied parole this week.

Miller, 78, won't have another chance for parole and must serve an additional 15 years in prison. He would be 93 years old by the time his sentence is completed in December 2024.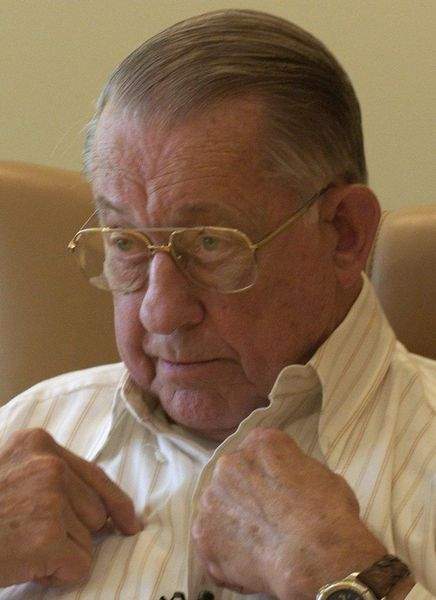 Louis Miller was denied parole and must serve 15 more years.



Victims of alleged abuse by priests said they are relieved a two-member board rejected Miller's parole.

"Because of the many, many, many children he abused over time, that's the only way to protect more children from being abused," said Cal Pfeiffer, 61, who accused Miller of abusing him as a child in the Holy Spirit parish. Pfeiffer did not bring civil or criminal charges in his case.

Thirty-six people sued the archdiocese in 2002 and 2003, saying Miller sexually molested them while he served as a priest at Holy Spirit in the late 1950s and early 1960s. They were among 243 victims of various priests and church workers who settled with the archdiocese last year for $25.7 million.

Miller was convicted in 2003 in Jefferson Circuit Court of sexually abusing 21 children over four decades. He was sentenced to 20 years in prison and was denied shock probation after his sentencing.

He was later convicted in Oldham County of sexually abusing eight more children in the 1970s.

When he requested shock probation in 2004, dozens of people wrote letters opposing his release.

Department of Corrections spokeswoman Lisa Lamb said Miller has a job at the Kentucky State Reformatory near La Grange as a sanitation worker.

He completed a sex offender counseling program in November and is participating in a job training program.

He has also undergone substance abuse treatment, she said.

Miller, who started his sentence June 3, 2003, has had two minor disciplinary violations. He was cited for improper use of state equipment and misuse of issued medication.

Lamb said the equipment involved the misuse of a prison-issued coat and that the medication violation was a result of Miller not keeping pills in their proper container.

Two-member panels of the Parole Board must unanimously vote whether to grant an inmate parole. If the vote isn't unanimous, the full board must decide.

Parole Board members Joey Stanton and Charles Massarone voted to deny Miller parole. Stanton and Massarone couldn't be reached for comment.

Because Miller's charges are Class D felonies, parole board members reviewed Miller's file and did not conduct a face-to-face hearing.

Reporter Stephenie Steitzer can be reached at (502) 875-5136.