Group Protests against Former Pastor

News4Jax
April 28, 2009

http://www.news4jax.com/news/19314837/detail.html#-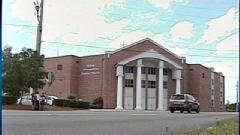 Three people, all who say they are victims of sexual abuse, stood outside Shiloh Metropolitan Baptist church calling for other victims to come forward against the church's former pastor Darrell Gilyard.



JACKSONVILLE, Fla. -- Three members of the nationwide group Survivors Network of Those Abused by Priests gathered outside Shiloh Metropolitan Baptist Church to send a message on Tuesday.

They were calling for other victims to come forward against the church's former pastor Darrell Gilyard.

"We're here today because we worried about the upcoming criminal trial against Rev. Darrell Gilyard," said SNAP Director David Clohessy.

Gilyard resigned from his duties at Shiloh Metropolitan Baptist Church last year. Next month, the former pastor is scheduled to face a jury.

Gilyard is accused of molesting one teenage who he was counseling in his church and sending explicit text messages to another girl.

Police described many of the text messages as extremely graphic, and the members of SNAP that protested outside the church on Tuesday said they think there could be more victims out there.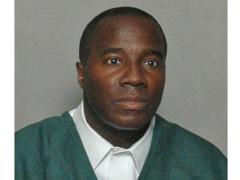 Jacksonville Sheriff's Office booking photo of Darrell Gilyard



"Often times they either get acquitted or very, very light sentences and we see time and time again victims or witnesses or whistleblowers who have information that could help prosecutors but tend stay silent," said Clohessy.

"You don't have to be a public face on the news or create a blog as I've done, but going to someone," said Tiffany Thigpen Croft.

Croft said she too was victimized by Gilyard more than a decade ago. It's too late for her to press charges, but she hopes Gilyard will be convicted. That's why her group was visibly urging any other victims to break their silence.

"I know it takes a lot of courage. It takes so much courage to step out," Croft said.

Jury selection in Gilyard's case is scheduled for May 26.