Court Ruling in Priest Sex Abuse Case

By Jeff Stone
WETM
April 28, 2009

http://www.wetmtv.com/news/local/story/Court-Ruling-In-Priest-Sex-Abuse-Case/4yslGXY64UqL9Pum8ZGqzQ.cspx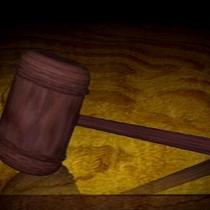 Judge Rules Against Diocese



New York State Supreme Court has refused to dismiss a lawsuit against the Roman Catholic Diocese of Rochester. That's according to the attorney for 21-year old Jason Hartley. The request to dismiss the suit was filed by the diocese.

Hartley claims he was was sexually abused at the rectory of Saint Mary's of the Lake Church in Watkins Glen years ago when he was a minor. The lawsuit claims the diocese knew about the alleged sexual abuse but did nothing to prevent it.

Hartley says he was abused by Pastor David Bonin during the 1990's. Father Bonin died in 2002.