Nun in Denial Bares Too Much Skin, My Ptsd Kicks In: Molested Catholic Part 2

By Kay Ebeling
Examiner
April 30, 2009

http://www.examiner.com/x-1960-LA-City-Buzz-Examiner~y2009m4d30-Nun-in-denial-bares-too-much-skin-my-PTSD-kicks-in-olested-Catholic-Part-2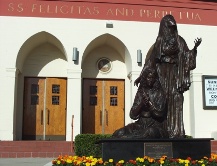 On outside looking in San Marino Church



There was one point when I turned a corner, a breeze came up, and the ground where I was standing on April 25 2009 was the same exact ground where I'd been running to hide and ditch church back in 1961(2?). A scent, the sun hit the concrete a certain way - but just for a glimpse, not long enough to grasp it. The surroundings changed back - fresh paint, plastic. To say things have changed in forty years barely describes it. I think this entire church building has been cut in half and rebuilt going the other direction on the lot, this might not even be the same church lot.

I'm wandering around with my tiny video camera pointing it at "Rest Room" signs, so already drawing funny looks, (see Part 1) when I see my current co-producer Ken has taken up position between the parking lot and where people are entering for Mass. He's doing a standup monologue, why doesn't the church help people like him he asks, with his purple t-shirt blaring out "Molested Catholic" and "would you let a nun/priest babysit your children?"

Ken and I didn't call in advance. We are flying by the seat of our pants. We share the experience of being molested by priests in states with out of date statute of limitations laws, Ken in New York me in Illinois. So while the Catholic Church makes statements in the media that it has put these sins behind itself by paying off large settlements to thousands of victims, the bishops never mention they only help persons who spend years in litigation. Where that isn't possible, the Church ignores us. Gives us a phone number for a psychiatrist like the Chicago Archdiocese did me.

Ken gets no help because he doesn't know the real names of the nuns who molested him. They all change their names when they take vows. How convenient. This crime organization spent centuries creating the structure that protects it.

So we're winging it. I decide to video Ken talking to the crowd. Well the crowd turns out to be about three people doddering by on walkers. I'm ready to call it a day.

Then this nun trundles out. This is where PTSD comes in.

Even though I'd researched him just last year, the connection had left my head between Monsignor Richard Loomis - who is both a pedophile enabler and he has credible enough accusations against him to be in the LA Archdiocese Report - and this church in San Marino. Sts. Felicitas & Perpetua has had Loomis listed as pastor for several years. He is still pastor, but on "extended leave."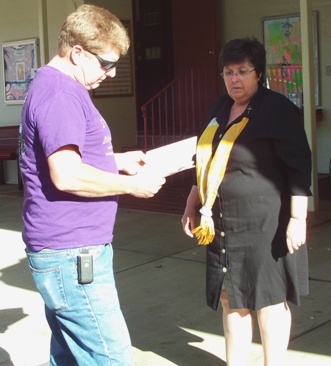 Insert photo caption or credit here



Loomis was not only former Vicar for Clergy in L.A, so he took in complaints about pedophile priests then stifled them, but two victims on separate occasions in specific locations have come forward and accused Loomis himself of pedophilia.

My PTSD causes me to keep going forward, leaving bad thoughts behind me.

So I totally forgot about Loomis. Even though I'm the person who wrote three of the stories now at bishop accountability about Loomis, I'm the one who found him listed still as pastor here in 2008. Now I'd gone all Little Annie Fannie again and the name Loomis had left my head.

So with the camera pointed, taking stills of Ken talking with the nun, all of a sudden I remembered.

I called out to the nun, "Excuse me, can you tell me where is-

At this point the name was still buried in my head, then I said the word Monsignor and the rest gurgled up:

"Where is Monsignor Loomis?"

The nun looked stunned. Unfortunately I didn't capture that on film, not entirely. This video is the second time I asked, and she glares at me then says, "I can't answer that question."

When I looked at the pictures next day, I even called Ken and asked him, "Was she really a nun?" He said, "Oh you mean the one dressed all slutty?" He noticed it too.

Okay, I guess women's lib in the seventies brought with it the abandonment of the nun's habit. So nuns who profess to have given up the world decided to become more worldly. Okay, a nice conservative business suit, stockings or leggings, that I could handle, but this nun needed something to cover up all that flesh coming out from under her skirt.

And it really bothered me the way she scampered off back into the rectory where the priests hide from the parishioners before and after Mass.

It bothered me how much body she was showing even before she identified herself as a nun. Bare legs, and since she is a bit wide, the dress was riding higher and shorter than it otherwise would, with bulges taking up material. Most women can identify with that. Your below the knee skirt suddenly is above the knees after too much Thanksgiving dinner.

You may not see a sexual being when you look at this nun. To a normal American man, this nun would be considered overweight, but you have to remember these priest guys are stuck in a kind of medieval world where these Rubenesque robust figures like hers are desirable. It bothered me that she had a slit in the front of her dress and under that a lacy slip showed through.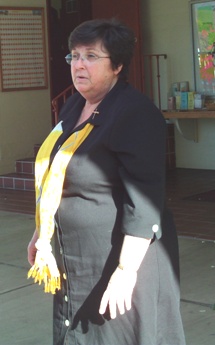 I mean look at her!



************

Apologies for the videos, I know they are more like home movies.

Monsignor Richard Loomis is listed on the Los Angeles Archdiocese Report to the People of God as one of the perpetrators and he is still listed as pastor of Sts. Felicitas & Perpetua Church in San Marino, where Ken and I found ourselves last Saturday afternoon.

Face it, we will probly find these perverts are all over the church.