Vatican Defrocks Paquette

WCAX
May 6, 2009

http://www.wcax.com/Global/story.asp?S=10316369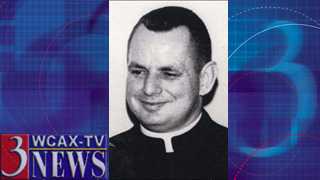 Edward Paquette



The former priest at the center of a church sex abuse scandal in Vermont has been officially defrocked by the Vatican.

Edward Paquette is accused of molesting numerous boys during the 1960s and 70s. The molestations have prompted several lawsuits against the Burlington Diocese, including one where the victim was awarded more than $8.5 million dollars.

Paquette was a priest in Indiana who came to Vermont to practice. He was forced out of the ministry about 30 years ago after continued allegations of abuse. Two years ago, the church in Burlington urged the Indiana diocese to push for Paquette to be removed from his clerical state, which the Vatican has now approved.

"For the last thirty years he has not functioned as a priest, celebrated publicly, he hasn't presented himself as a priest, so really he's been living as a layman and this decree, this process, brings the canonical reality into conformity with how he's been living his life," Monsignor John McDermott said. "It was one piece that was open that is now closed."

The Bishop in Indiana will determine whether Paquette will continue to receive his pension. He has not received any financial support from Burlington in 30 years.

Edward Paquette, who is in his early 80s, is currently living in Massachusetts.