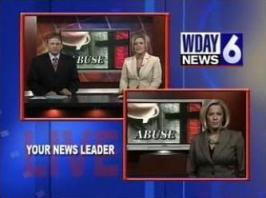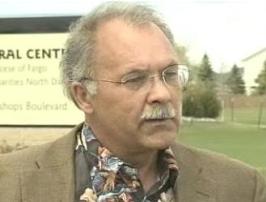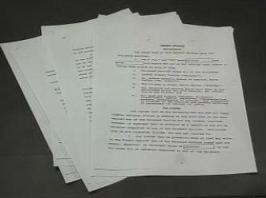 [Click the image to read the settlement.]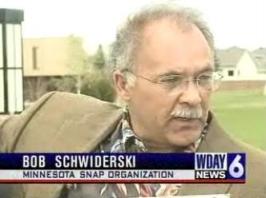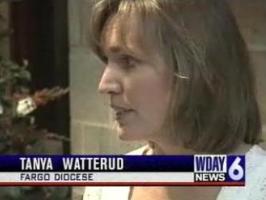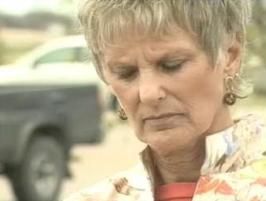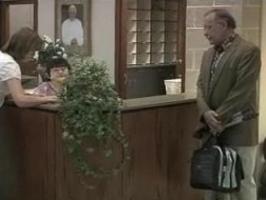 Silent No More
By Stephanie Goetz
WDAY 6 in Fargo ND
May 6, 2009
[Transcribed by BishopAccountability.org from http://www.wday.com/event/videos/vidid/5705/ with stills from the video. See also the WDAY text version.]
Dana Mogck: This group is calling on local victims sexually abused by priests to be silent no more.
Kerstin Kealy: It's also calling on the Catholic church to track down those victims and offer them help. WDAY 6 reporter Stephanie Goetz joins us live tonight with our top story. Steph?
Stephanie Goetz: Dana and Kerstin, the Survivor's Network of those Abused by Priests, or SNAP, is bringing to light an abuse … sexual abuse case in the 1970s that was never brought to court, hoping it will get others to come out of silence.
It's a problem activists with the group Survivor's Network of those Abused by Priests say needs to be recognized: young boys and girls sexually abused by clergy in the Catholic faith, some decades ago, needing help.
Bob Schwiderski: His victims are still standing and bleeding.
Goetz: The national group came to Fargo today, highlighting an alleged abuse case in Zeeland, North Dakota, in 1972. The alleged abuser, Father Gregory Patejko, has died since then. In that case, according to this agreement, the Fargo diocese settled out of court with alleged victim Richard Jangula in a general release agreement. In it, Jangula received an undisclosed amount of money and agreed not to sue the diocese in the future.
Also in the agreement, the Diocese of Fargo denied any legal responsibility for any sexual, physical, or emotional abuse. Jangula, who wanted to be identified to bring awareness to this issue, would not talk on camera, but says he felt he had no other options and signed the agreement. SNAP volunteer Bob Schwiderski says there are others like Jangula who need help, and that's why they're here.
Schwiderski: If they don't want to be the Good Samaritan [pointing to the Fargo diocese Pastoral Center], then those of us that have been harmed, we will walk down that road and reach out to those that are bleeding.
Goetz: Schwiderski alleges the Fargo diocese and others around the nation have done little to reach out to abuse victims and do not acknowledge that sexual abuse by Catholic priests happened. Officials with the Fargo diocese say they did get in touch with Jangula. He says it was in 1994, twenty years after the alleged incident.
Tanya Watterud: We have in fact assisted him in a variety of ways. We regret that he remains unsatisfied with our efforts.
Schwiderski: You don't put some arbitrary stop on here: you should be healed by now.
Goetz: Schwiderski says the diocese needs to be more proactive.
Schwiderski: Go to their parishes, to the baptized Catholics in this diocese, and reach out.
Goetz: Fargo diocese officials say they are committed to protecting children and making sure the diocese is a safe environment for everyone.
Fargo's bishop was not available for comment today. Jangula says that when members of the Fargo diocese came to him, they said they did acknowledge the abuse happened, and that they were sorry.