Civil Suit Accuses Former St. Louis Area Priest

By Kevin Killeen
KMOX
May 26, 2009

http://www.kmox.com/pages/4473404.php?

ST. LOUIS (KMOX Radio) — A lawsuit filed in St. Louis Circuit Court accuses Father Kevin F. Hederman of abusing a teenaged boy on two occassions in the early 1990s.

Plaintiff's attorney Susan Carlson says the John Doe civil suit claims that Hederman met his victim while saying mass at CBC High School, then molested him when the CBC student visited Hederaman for "spiritual counseling."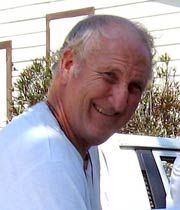 Father Kevin Hederman



The alleged abuse occurred at Hederman's residence in the North American Martyrs rectory in Florissant.

The suit seeks unspecified damages and calls on the Archdiocese to suspend Hederman from the ministry.

Hederman is currently serving the church in Belize, Central America, according the the Archdiocese website. It says he founded a school lunch program and delivers food to schools.

"More than 300 children in 12 different villages are fed each school day,' the website says.

SNAP spokeswoman Barbara Doris says the Archdiocese should not allow Hederman to continue to work with children.

"Our fear is if he's in Belize, those children have less resources, less protection and are far more vulnerable to abuse," Doris said. It's Archdiocese policy not to comment on pending litigation.

The Archdiocese website says Hederman was ordained here in 1975 and spent short stints and several local parishes.

Holy Rosary Parish (1975-1980), Blessed Sacrament Parish (1980-1981), Holy Trinity Parish (1981-1984), Corpus Christi Parish (1984-1988), St. Engelbert parish (1988-1992), St. Barbara Parish (1990-1992), and North American Martyrs Parish (1992-1996)

In 1998, Hederman joined the Latin American Apsotolate, according to the Archdiocese website.

SNAP adds that Hederman also served as the CBC high school chaplain during the mid-1990s.