Youngstown Prosecutor Says Investigation to Proceed in Priest Abuse Case

WYTV
June 11, 2009

http://www.wytv.com/content/news/local/story/Youngstown-Prosecutor-Says-Investigation-To/pktNZ1pQ1EKPVjjvngYn5Q.cspx

When we first heard from Bishop George Murry earlier this week about this alleged sexual misconduct, the Bishop said the victim told him he understood the statute of limitations for any criminal charges would have passed long ago.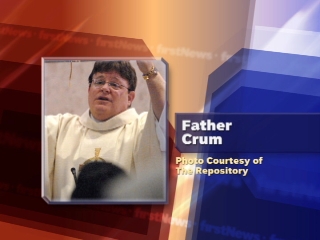 Fr. Thomas Crum



But after some extensive research, the local prosecutor tells me today that may not necessarily be accurate. Atty. Jay Macejko says, "it appears that there is an argument to make that this is a viable case." The prosecutor says there are at least three other sexual abuse cases on the books suggesting an investigation of Father Thomas Crum can be pursued.

Crum was placed on administrative leave by Youngstown Bishop George Murry last week after it was learned Crum engaged in sexual misconduct with a minor back in the mid-70's. At the time Crum was on the faculty at Cardinal Mooney High School and the alleged victim was a student there. On Tuesday, the Bishop told reporters the victim was now requesting anonymity, saying that day, "I will honor the request of the victim."

A spokesperson for the Diocese is now saying that covers a letter reportedly sent from the alleged victim to the Bishop last month detailing the accusations -- which led to a police report being filed. The spokesperson says the Bishop does not want that letter turned over to authorities. Macejko tells us he'll go to court if he has to to uncover the information he needs to decide if the case can be prosecuted or not, saying, I think that I would not be serving my duties if I tried to make a determination," before seeing the evidence.

Now to be sure -- the prosecutor admits at this point he has no way of knowing if there really is anything he can do with this case -- saying he first needs to see any and all potential evidence.

He says he fully anticipates there will be some resistance from the Diocese -- but is hoping both sides can work -- in his words -- as partners -- to see this through to its conclusion.