Sex Allegations against Priest, Nearly 20 Years Later

By St. John Barned-Smith
Philadelphia Daily News
June 19, 2009

http://www.philly.com/dailynews/local/20090619_Sex_allegations_against_priest__nearly_20_years_later.html

When Jack McDevitt made his farewell speech to Philadelphia City Council in June 1962 before beginning his studies for the priesthood, his mother cried tears of happiness.

"He was destined to be a priest since he was an infant," she said in a Daily News article at the time.

And a fellow councilman said: "I've never seen him angry. . . . I know he'll be a very fine priest."

But John M. McDevitt Jr.'s legacy became clouded yesterday when a Salem County, N.J., man filed a lawsuit alleging sexual harassment, molestation and physical abuse by the priest, who died in 1999 at age 75.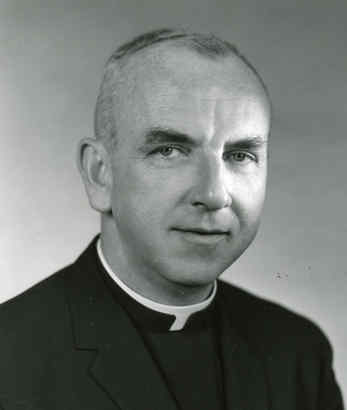 Rev. McDevitt in a 1966 file photo.



Richard Green, 31, of Pittsgrove Township, a nephew of the late Cardinal John O'Connor, of New York, claims that McDevitt sexually abused him in 1990 or 1991 as his religion teacher and tutor at Father Judge High School for Boys, in the Northeast.

Green, who met McDevitt as a freshman at Father Judge, struggled in religion class and required private tutoring, his suit says. "Being a guy closely related to Cardinal John O'Connor, getting a bad grade in religion just wasn't an option," said J. Michael Reck, a New York lawyer who filed the suit in Delaware Superior Court, in Wilmington.

McDevitt sexually abused Green in tutoring sessions by "groping, masturbation, kissing, hugging, oral sex and anal penetration," the lawsuit says.

"The abuse was really, really bad - and it was quite painful," Reck told the Daily News.

The suit was filed under Delaware's Child Victims Act, which dissolved a statute of limitations in Delaware for a two-year period that ends next month.

Among defendants named in the complaint are: the Archdiocese of Philadelphia, the Diocese of Wilmington, the Oblates of St. Francis de Sales, Father Judge High and Wilmington's Salesianum High School.

According to the Oblates of St. Francis de Sales, McDevitt taught at Salesianum twice, in 1967-68 and in 1982-89, teaching classes in sacraments and Christian morality. For 12 years, from 1968 to 1980, he taught at Philadelphia's Northeast Catholic High, his alma mater.

From 1980 to 1982, he taught at Bishop McDevitt High School, in Harrisburg. And from 1989 to 1994, he taught at Father Judge.

Green's accusation is not the first against McDevitt. On an online forum, several individuals tell of being abused by McDevitt.

"I was molested during confession by a Father John 'Jack' M. McDevitt," a poster named Owen wrote in July 2002. "I have a lot of pain from this experience."

McDevitt received a business-management degree from La Salle University in 1956. On City Council, he represented the Far Northeast. He was ordained in 1966.

He was a co-founder and first president of the Summerdale Boys Club, predecessor to the Oxford Circle Athletic Association. In 1961, he founded the Northeast Suburban Athletic Conference.

According to the lawsuit, the Archdiocese of Philadelphia, the Diocese of Wilmington and others "were well aware that Father McDevitt took an unusual interest, and spent an inordinate amount of time with minor students" at Salesianum.

"This failure to warn and remove Father McDevitt from teaching . . . directly resulted in the subsequent multiple rapes of [Green]," the lawsuit alleges.

According to the suit, church officials repeatedly covered for McDevitt. It alleges that church and school officials created a "Conspiracy of Silence" to avoid investigation.

He also physically abused Green, the suit alleges.

"Father McDevitt would at times squeeze Plaintiff's testicle causing excruciating pain and threaten [Green] that if he told anyone of the abuse he would hurt him much worse" and fail him in the class, the suit says.

Green left Father Judge against his parents' wishes. The revelation of alleged abuse tore his family apart, Reck said.

"He completed his freshman year, but he was unable to return to Father Judge because to return meant returning to sexual abuse," Reck said.

"Now, you have the nephew of a cardinal unable to attend a Catholic school."

Reached by telephone at home yesterday, Green declined to comment on the lawsuit.

According to the Oblates of St. Francis de Sales, McDevitt died of liver cancer at the now-defunct Villa St. Joseph Retirement Home, in Pittsgrove.

In a statement yesterday, the Rev. James J. Greenfield, provincial of the Oblates of St. Francis de Sales, said: "If these allegations are true, we will work hard to help this victim heal."

Donna Farrell, spokeswoman for the Archdiocese of Philadelphia, said that Green contacted the archdiocese in March. The archdiocese offered him help and "immediately" notified the District Attorney's Office, she said.

Bob Krebs, a spokesman for the Diocese of Wilmington, said that the diocese has no jurisdiction over the Oblates of St. Francis de Sales.

Contact: sbarned-smith@phillynews.com