Criminals in All but Name

Sunday Tribune
June 21, 2009

http://www.tribune.ie/article/2009/may/31/criminals-in-all-but-name/


For the rosary bead makers and other children who suffered at St Vincent's industrial school in Goldenbridge, Dublin, the memories of life with the nun named as Sr Alida in the Ryan commission report are bleak. In fact, she was Sr Xaviera (or Severia), who over a decade ago famously defended her record in an interview with RTE's Prime Time programme.

The Mercy nun is one of 11 people given pseudonyms in the report, whose names the Sunday Tribune is publishing for the first time today.

She joins a growing list of others, including former Mercy nun Nora Wall and convicted paedophile Donal Dunne, who have also been named since the report was published a week and a half ago.

Sr Xaviera stood out as being "extremely cruel", one former resident told the inquiry. "She beat children. She had us standing on landings where she beat us. She beat us down in St Patrick's for having wet sheets," the complainant said. "You couldn't pass her, you were just terrified passing her. The swish of her. You would see her coming."

"She took over (running the school) and you were put on the landing when you wet the bed or when you did anything else bold," another former resident told the commission. "She would leave you on the landing until she was ready to come up and smack you, and you could be there for a long time."

Former residents recall children drinking from toilets due to thirst, babies being left sitting on potties for prolonged periods, hungry children scrambling for scraps of food thrown into the yard, and children being referred to by a number instead of their name.

All of these claims, which were also made in the 1996 RTE documentary Dear Daughter, had a "basis in fact", the report states.

Although another nun was nominally in charge, Sr Xaviera was the de facto manager of the institution from 1954 until 1963, having arrived there in the 1940s, the report notes.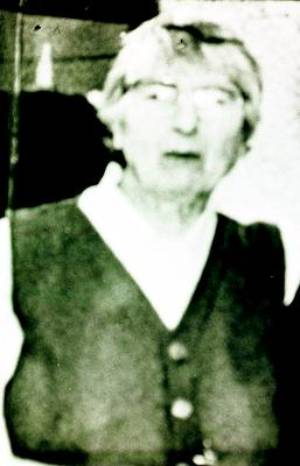 'Sister Alida', in charge of Goldenbridge from 1954 to 1963, is the Mercy nun Sr Xaviera: 'you were terrified passing her'



It was she who was approached by a businessman in the 1940s, with a view to getting the children to make rosary beads in return for payment.

Children aged seven upwards, maybe even younger, often worked long hours trying to complete their quota of 60 decades per day and 90 on a Saturday.

"The authorities lost all sense of importance about bead-making. It became a relentless production line," the report states. "Sr Alida's enthusiasm became obsession. Occupation became drudgery. The pursuit of extra money by way of profit from the bead-making became exploitation.All this was carried out under the threat of being beaten for failure."

Xaviera noted that during most of her time in Goldenbridge, there were 150 children and four staff.

"In order to maintain discipline, she had to be very controlling," is how the report outlines her thinking.

Yet still she maintained to the commission that she "did as good as I could to give the opportunities to children and given the best I could give for them in clothes, food and everything else and education".

Ninety kilometres away from Goldenbridge, in Daingean, Co Offaly, horrific physical and sexual abuse was taking place in St Conleth's reformatory school.

Here, the late Oblate priest (and provincial of the order) Fr William Mc Gonagle, known as Fr Luca in the inquiry report, was in charge from the mid-1960s to the early 1970s.

The report charts Mc Gonagle's ambivalent approach to corporal punishment, which frequently included cruel and sadistic floggings for minor offences.

On the one hand, he expressed his revulsion about the practice and his desire to see it brought to an end. On the other, "it was within his power as manager to put a stop to it and he chose not to do so", as the authors note.

"The degree of fear engendered by these floggings was not apparent from the unemotional official description," the report also states. "Several of the complainants described the screams they heard as horrifying and fear-inducing."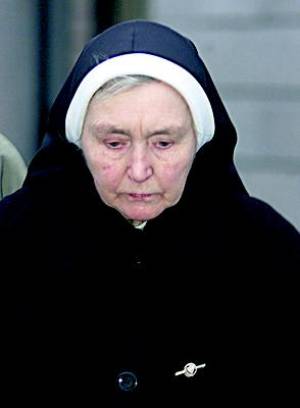 'Sr Astrid' is Sr Joseph Conception, who ran St Joseph's in Kilkenny until 1986: lack of action against complaints



During an interview with the Kennedy committee, which visited the school in February 1968, one of the committee members asked Mc Gonagle if the boys were undressed of their nightshirts when punished.

In remarks which Mc Gonagle claimed afterwards he had "no recollection" of saying, the committee member said he replied that "at times they were".

"Some other committee member asked why he allowed boys to be stripped naked for punishment and he replied, in a matter-of-fact manner, that he considered punishment to be more humiliating when it was administered in that way," the report notes.

The report also highlights "systemic and widespread" sexual behaviour between boys at Daingean, which was "often abusive and was not seriously addressed by management".

There was also sexual abuse of boys by staff at Daingean, it states, before noting that the full extent of this is impossible to quantify "because of the absence of a proper system of receiving, handling and recording complaints and investigations".

"Fr Luca's procedure would have tended to suppress rather than encourage allegations of sexual abuse in Daingean," it adds.

Sister Joseph Conception, now in her 80s, was resident manager at St Joseph's Kilkenny until 1986, having joined the staff of the school in the mid-1950s.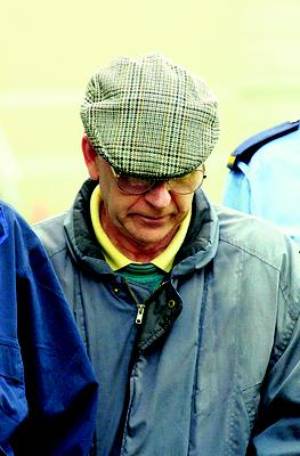 'Thomas Pleece' is David Murray, whose convictions include offences committed at St Joseph's, Kilkenny: jailed for 10 years



She is given the name Sr Astrid in the report, which outlines recollections by several former residents of their positive experiences in her care.

However, the "quality of care depended on which unit the child was placed in", the report notes.

"The blue unit was run by Sr Astrid, the resident manager, and the girls in it received the most favourable treatment," it states. "This sister was very kind and there was little or no corporal punishment, and the girls in her group considered themselves, and were considered, to be the lucky ones."

But children were also severely physically punished and treated unsympathetically by some of the care staff at St Joseph's. "Even when complaints were made, no action was taken by management to protect the children," the reports adds.

Two other particularly disturbing characters were also employed as care workers at St Joseph's during Sr Conception's time.

The first of these, given the pseudonym Thomas Pleece, was in fact David Murray. He received a 10-year jail sentence in 1997 for a range of offences including buggery, indecent assault and gross indecency.

This included 25 charges against him related to offences he committed between 1971 and 1976 against 10 residents of St Joseph's, as well as others against children he had fostered.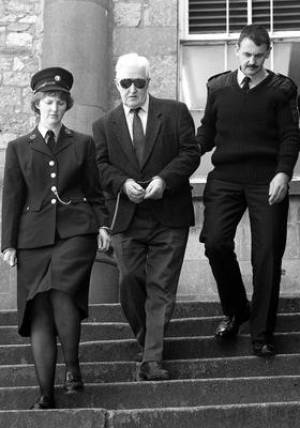 'Peter Tade' is the late Myles Brady, care worker at St Joseph's: convicted of indecently assaulting four boys



Tellingly, the report states that had Murray's behaviour at St Joseph's "been identified and acknowledged, other children would have been spared abuse and suffering. Having dismissed [Murray], Sr Astrid should not have given him a reference for another job that would bring him into contact with children", it notes.

The second person, named as Peter Tade in the report, was in fact Myles Brady who succeeded Murray as a care worker in St Joseph's in 1976 .

Again, despite the fact that he admitted abusing a boy named as Gerry in the report, Sr Conception also allowed him to leave St Joseph's, and he continued to abuse.

Eventually, in June 1998, he was convicted of indecently assaulting four boys at St Joseph's, one of whom was visiting friends there. Brady has since died.

"[Sr Conception] eventually removed [Murray] and, later, [Brady] after complaints were made to her about them. However, she did not face up to what had happened to the children," the report states. "She failed in her duty to provide accurate information to other bodies and thereby exposed other children to the risk of abuse."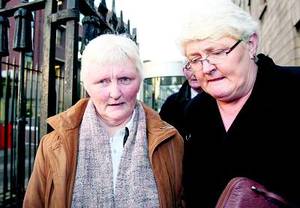 'Sr Callida' is former Mercy nun Nora Wall: beat children



Interestingly, prominent homeless campaigner Sr Stanislaus Kennedy, of Focus Ireland, is among those identified in the report as having been notified about abuse concerns during the 1970s at the Kilkenny school.

She is given the name Sr Wilma in the report, but last week insisted that she did not know about child abuse in the town, despite claims she was alerted to the fact that abuse was taking place there.

Murray and Brady are not the only convicted abusers referred to in the report.

In 1999, former Rosminian brother Sean Barry was sentenced to nine years in prison for abuses he carred out on four boys at the now infamous St Joseph's industrial school at Ferryhouse, Clonmel and at Woodstown Co Waterford during the late 1970's

The report names him as "Br Bruno", 21, who it says worked as a Prefect in Ferryhouse, and had three years of his sentence suspended.

One of his victims, who was himself serving a sentence for raping a boy, told the court that he had cut off his own penis and had applied hundreds of incisions to his body because of the abuse he had suffered.

The resident manager in charge when Barry perpetrated his abuses at Ferryhouse was Fr Patrick Pierce, who ran the school from 1975 to 1991, when he became Provincial of the Rosminian Order in Ireland.He is given the name "Fr Stefano" in the report.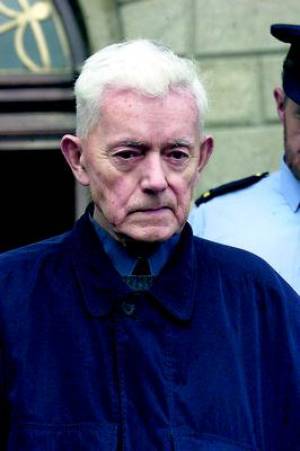 'Brother Dieter' is James Kelly, the paedophile otherwise known as Brother Ambrose: 36-year jail sentence



One of Barry's offences included the rape of a boy at the school who had been prevented from attending Pope John Paul's Mass in Limerick in September, as a punishment for absconding, Fr Pierce told the Inquiry.

The Commission report notes however, that Barry's "activities as a perpetrator of sexual abuse in Ferryhouse came to light in the late 1970s, following which he was dismissed from the Order, but the case was not reported to the Gardai until the mid-1990s."

James Kelly, the notorious Brother Ambrose, is identified as Brother Dieter in the report's chapter on Our Lady of Good Counsel school for children with learning disabilities at Lota, Co Cork.

He was jailed for 36 years in 1999 for sexually abusing numerous young boys in his care in the 1950s and 1960s in Galway, and at Lota. He was released after serving just three years.

In 2004, James Redmond, who was known as Brother Eunan when he worked at Lota, was given a three-year suspended sentence for abusing boys at Lota.

He had pleaded guilty to 17 sample counts of abusing two boys there more than 25 years earlier. In the report, he is identified only as Brother Guthrie.

Similarly, Christian Brother Maurice Tobin was sentenced to 12 years in prison in November 2003 after he pleaded guilty to the sexual abuse of 25 boys at Letterfrack industrial school.

From the time he arrived there in 1959 until the institution closed in 1974, he systematically molested, beat and buggered boys aged from 11 to 14 who were sent to work in his kitchen. He is referred to as Brother Dax in the report.

Last week, the Sunday Tribune reported that Nora Wall, the former Mercy sister whose 1999 conviction for the rape of a child was quashed, was identified in the report as having beaten children in her care. (She is given the name Sr Callida in the report.)

It also said she exposed them to "additional risk" by allowing male outsiders to stay overnight at St Michael's home in Cappoquin, Co Waterford.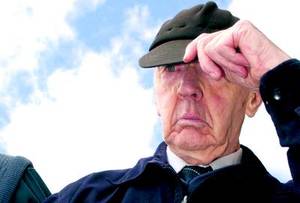 'Brother Guthrie' is James Redmond (also known as Br Eunan), who was convicted of abusing boys at Lota: pleaded guilty



Yet Wall was not alone when it comes to disturbing behaviour described in the report. One of her predecessors, identified only as Resident Manager in the report , ruled Cappoquin with an iron fist from the late 1920s until the mid 1940s.

She is referred to by her real name – Sr Mary Teresa Doran – in Department of Education files reproduced in the landmark book on the industrial schools system, Suffer the Little Children, co-authored by journalist Mary Raftery and Eoin O'Sullivan.

According to the Ryan Commission, repeated concerns were raised about Doran, who was described by a department inspector as a "ruthless domineering person who resents any criticism and challenges advice".

Asked by a visiting inspector why the children were so thin, an internal department report noted:

"Her explanation of the children's failure to gain weight – [namely] their 'activity' –rivals Marie Antoinette's 'why don't they eat cake?'"

Ominously, it added that she "has bedded down long since into a groove out of which she cannot be shifted".Also mentioned in the report are...

The 'Resident Manager' at Cappoquin from the late 1920s to mid 1940s is the late Sr Mary Teresa Doran: 'ruthless'

'Brother Dax' is Christian Brother Maurice Tobin: convicted of abusing boys at Letterfrack and sentenced to 12 years

'John Brander' is Donal Dunne: convicted paedophile

Fr Patrick Pierce is "Fr Stefano" in the report. He ran Ferryhouse between 1975 and 1991 and was then appointed provincial of the Rosminians in Ireland

Former Rosminian brother Sean Barry is "Br Bruno" in the report. He was sentenced to nine years in prison for abuses he carried out in Ferryhouse and Waterford