Lawsuit: Priest Molested 2 Teens

By Kathleen Hopkins
Asbury Park News
June 30, 2009

http://www.app.com/article/20090629/NEWS05/906290340/1004/NEWS01/Lawsuit++Priest+molested+2+teens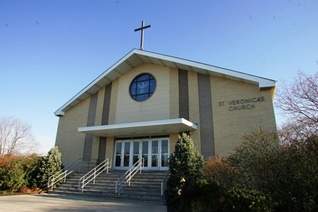 The Rev. Richard Milewski, formerly of St. Veronica's Church in Howell (above) and St. Rose of Lima Church in Freehold, is facing allegations of sex abuse



TOMS RIVER — A sexual abuse lawsuit against a former pastor of St. Rose of Lima Church in Freehold has been amended to include a second plaintiff who has come forward with allegations that he was sexually abused by the Roman Catholic priest during an overnight trip to a spa resort about 25 years ago, when the clergyman was assigned to St. Veronica's Church in Howell.

The new plaintiff, now 38 and living in Pennsylvania, alleges in the amended lawsuit that the Rev. Richard Milewski pulled down his bathing suit while roughhousing with him in the pool and squeezed his genitals until he was motionless with pain.

The plaintiff, identified in the lawsuit only by initials "S.J.," alleged that Milewski made the group of boys he took to the spa resort in northwest New Jersey strip naked before going into a whirlpool tub and steam room with him.

The trip, in 1984 or 1985, was separate from one detailed by the first plaintiff, who has alleged he was sexually abused by Milewski during an outing to the Poconos with a group of boys, also in that same two-year period, said Toms River attorney Robert R. Fuggi Jr. He filed the lawsuit on behalf of the two plaintiffs.

Both plaintiffs were parishioners at St. Veronica's and students at the parochial school at the time. The first plaintiff, identified only by the initials "A.G.," also was an altar boy. He is now 37 and living in Virginia, according to Fuggi.

Milewski, whose most recent assignment was as pastor at St. Rose of Lima, stepped down from the post earlier this month, within weeks of the original lawsuit being filed against him in Superior Court in Ocean County. A spokeswoman for the Diocese of Trenton said at the time that the diocese had never before heard any complaints against Milewski, but that it would conduct its own investigation.

The spokeswoman, Rayanne Bennett, said Monday that the investigation is ongoing, and Milewski remains on leave.

"We are very concerned that additional accusations have been made against Father Richard Milewski," Bennett said. "Once again, we have notified the appropriate law-enforcement agencies of this new information, in keeping with our protocol.