Most Reverend Dennis McCormack, S.I.

SocietyoftheimmaculataDotCom
July 17, 2009

http://www.societyoftheimmaculata.com/founder.html

Born in 1968, Bishop McCormack was raised on Long Island, New York. He began his preparation for the priesthood at the age of fourteen in the diocesan minor seminary of St. Pius X. In 1986, he entered the Legionaries of Christ, in Cheshire, CT. Due to his love for the True Faith and the Traditional Roman Rite of Mass, he left the Legionaries and continued his studies in other seminaries more faithful to that aim.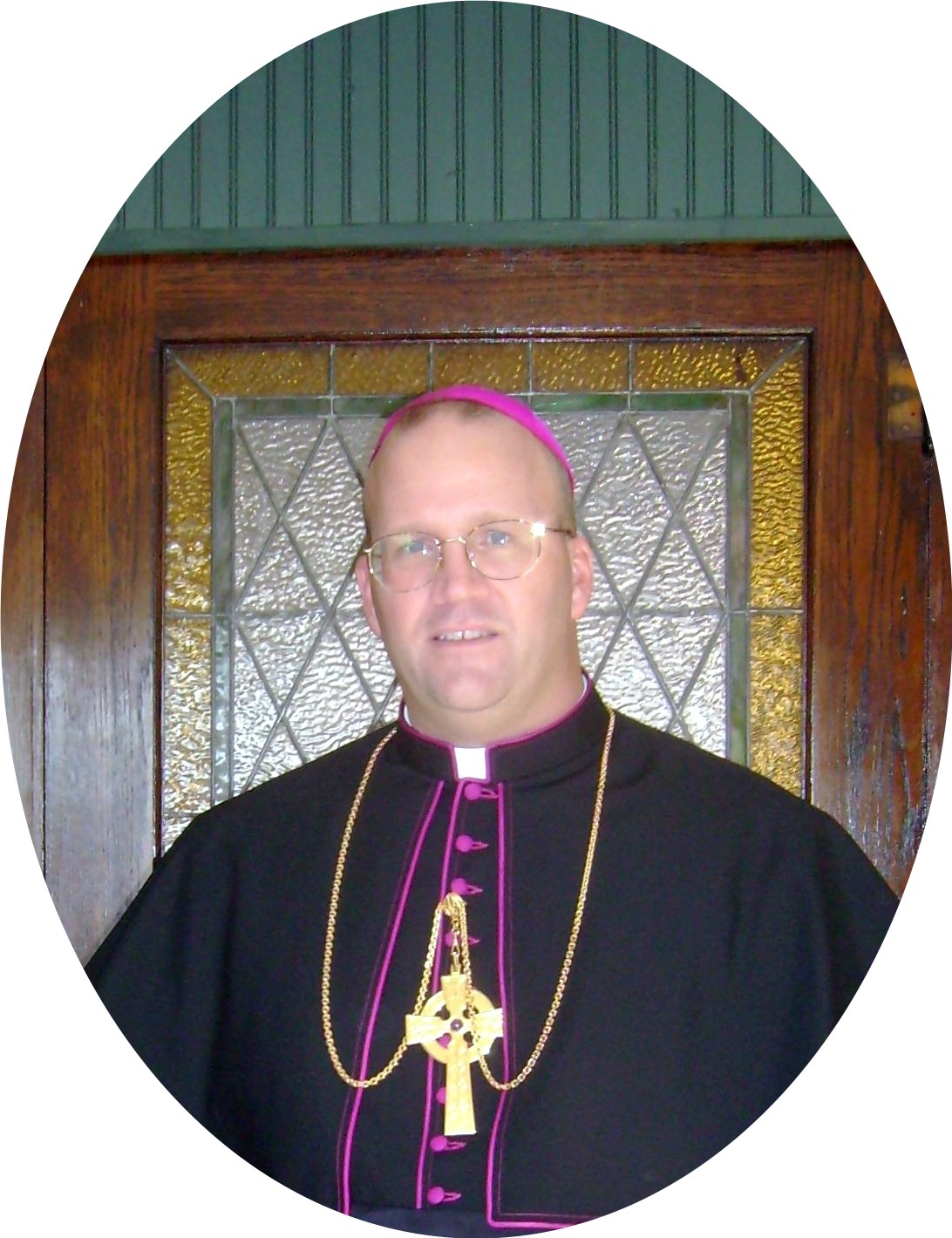 Dennis McCormack



The final preparation for Holy Orders came under the tutelage of several traditional Roman Catholic priests. The Most Rev. Patrick Taylor, a Roman Catholic Bishop who resides in Beckley, WV, ordained him a priest in 1997. Bishop Taylor's Roman Catholic Line of Apostolic Succession comes from the Archbishop of Sao Paulo, Brazil, Carlos Duarte Costa.

In 2001, the bishop began working with the Most Reverend Thom Sebastian, [at that time] a Roman Catholic Bishop who resided in North Hollywood, CA. Bishop Sebastian also has Roman Catholic Line of Apostolic Succession from Archbishop Duarte Costa. When Bishop Sebastian, in 2005, announced that he was going to seek reconciliation with and submission to the Novus Ordo sect, the then Fr. McCormack stated: I promise, on my very life, that I shall never abandon my position in the pilothouse of this small barque that God has entrusted to me. With unwavering faith and hope in the Sacred Heart of Jesus and that of His Sorrowful Mother, I would rather die at my post than abandon it by turning from the Faith and embracing the errors of the Vatican II sect [Letter to Parishioners, 13 July 2005], thereby severing any affiliation with Bishop Sebastian and his group of clergy.

On 28 October 2007, Fr. McCormack was Consecrated a Bishop [Thuc line] in Galesburg, Illinois, by Bishop Ryan, OSB.

The line of Apostolic Succession is as follows: THUC - DES LAURIERS - McKENNA - SLUPSKI - RYAN - McCORMACK

In defense of our Parish Priest:

[ Additional research was done by Bishop Fulham and he has prepared a work on the topic ]

Over the years, some attacks have been levelled against Bishop McCormack, The Most Reverend Patrick Taylor and The Most Reverend Thom Sebastian. The labels "Old Catholic", "Schismatic", and "Invalid" are used as scare tactics by enemies of Mary Immaculate Chapel. We will show why such accusations are unfounded.

In order for the Sacrament of Holy Orders to be valid, it must be administered by a valid bishop, that is, one who can trace his lines back to the apostles. This is called the Line of Apostolic Succession. It must be understood that schismatic churches (the Orthodox Church, the Old Catholic Church), which are not in communion with Rome, also have valid Apostolic Succession. They have the power to ordain valid priests by using the valid matter and form, with the intention of doing what the Church does.

Ordinations of priests without Dimissorial Letters - letters from a Diocesan Bishop or Superior of a religious order - and Consecrations of bishops without Papal Mandates - letters from the Holy See giving permission for the Consecration - are considered "illicit", that is, "illegal", by Canon Law. IT DOES NOT EFFECT THE VALIDITY OF THE SACRAMENT OF HOLY ORDERS. In times of emergency within the Church, such legal requirements are suspended for the higher good, that is, for the salvation of souls. Therefore, such priests and bishops are authorized to function. This is the case for anybody ordained by Bishop Taylor, Bishop Sebastian, and every other Traditional Catholic bishop.

Bishop Taylor, who ordained Bishop McCormack to the priesthood has valid lines of Apostolic Succession.

The "labelling" comes about due to the fact that both Bishops' lines come from schismatic prelates. Bishop Taylor and Bishop Sebastian went to these bishops in order to obtain a VALID ordination and consecration, something that could not be obtained in the Novus Ordo sect because of the rupture with Apostolic Succession by the changing of the Rite of Holy Orders.

The Catholic Church has always taught that every VALIDLY consecrated bishop, including heretical, schismatic, simonistic or excommunicated bishops, can validly dispense the Sacrament of Holy Orders, provided that he has the requisite intention, and follows the essential external rite (cf: Council of Trent, Session VII, Canon 12; 1917 Code #2372).

Just because these men went to such bishops out of necessity for the sake of validity of Orders does not mean that they embrace non-Catholic teachings. Bishop Taylor and Bishop Sebastian functioned as Roman Catholic Bishops.

Further attacks surfaced due to the fact that Bishop Taylor, in November of 2001, was Consecrated sub conditione by a Bishop of the Thuc line. Bishop Taylor has stated publicly that "this sub conditione consecration was an internal matter for the furtherance of the Society of the Virgin Mary that has no bearing on the past valid ordinations already effected by Bishop Taylor via Duarte Costa lines", under which Bishop McCormack was ordained in 1997. Bishop McCormack concurs with this position. Those who have used this as ammunition to attack Mary Immaculate Chapel do so to no avail since, upon McCormack's working with Bishop Sebastian [February 2001], he received Ordination sub conditione.

As a result, there are TWO SETS of VALID Lines of Apostolic Succession for the Ordination of Mary Immaculate Chapel's parish priest.

Those who continue to question validity or liciety simply wish to discredit the work of the Roman Catholic Church.