Priest Charged with Sexual Abuse

By Edward Munger Jr.
Gazette
July 18, 2009

http://www.dailygazette.com/news/2009/jul/18/0718_priestcharged/

MARGARETVILLE — Authorities in Delaware County lodged sexual abuse and other charges against a Roman Catholic priest with ties to the Capital Region who is accused of spanking several males ranging in age from 11 to 19.

The Rev. James J. McDevitt, 62, was serving as pastor of Sacred Heart Church in Margaretville, located roughly 20 miles south of Schoharie County, before the investigation that led to 20 misdemeanor charges.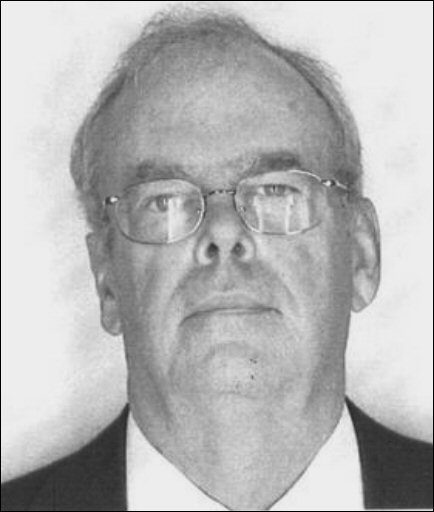 Rev. James McDevitt



According to the Albany Roman Catholic Diocese, McDevitt was ordained in 1997 and then served as associate pastor at St. Pius X Church in Loudonville.

He served as chaplain at St. Mary's Hospital in Troy from 1999 to 2000 and then as associate pastor at St. Mary's in Ballston Spa.

Details of the investigation were not immediately available Friday, but an officer at the Delaware County Sheriff's Department said McDevitt is accused of spanking the males.

The charges relate to six boys in Delaware County, and investigators allege McDevitt had criminal contact with two of the alleged victims roughly three years ago.

McDevitt is charged with six counts of second-degree sexual abuse and one count of third-degree sexual abuse, seven counts of forcible touching and six counts of endangering the welfare of a child, according to the Delaware County Sheriff's Department.

When the investigation began, McDevitt requested a voluntary administrative leave and it was granted, Albany Roman Catholic Diocese spokesman Ken Goldfarb said Friday.

Goldfarb said when on administrative leave, priests are not allowed to celebrate Mass, administer other sacraments nor appear in public as a priest.

Other priests will fill in at the Margaretville church, Goldfarb said.

Goldfarb said the diocese has not received any complaints about McDevitt in his 12 years as a priest.

McDevitt served as pastor of St. Peter's in Delhi, Delaware County, before being appointed pastor of Sacred Heart Church in Margaretville.