Local Pastor Facing Sexual Abuse Accusations

WHAS
July 30, 2009

http://www.whas11.com/topstories/stories/whas11-090730-father-james-schook.8fcba4b5.html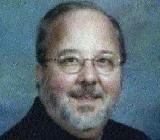 Father James Schook



Louisville, Ky. (WHAS11) - A local pastor is taking leave from the Catholic Church after a man accused him of sexual abuse more than 20-years-ago.

Father James R. Schook will be prohibited from public ministry as the archdiocese and local authorities look into the claim.

They say an adult man recently reported that he was sexually abused as a teenager by Father Schook during the mid-1980's.

Father Schook is pastor of Saint Ignatius Martyr Parish on Rangeland Road.