Pedophile Sting Began in Kansas City Area, Applies Severe Law

By Robert Patrick
St. Louis Post-Dispatch
August 1, 2009

http://www.stltoday.com/stltoday/news/stories.nsf/laworder/story/9B8F545787BA8F5486257605000E064E?OpenDocument

ST. LOUIS — The FBI pedophile sting that snared a Catholic priest and two other men here marked just the second time nationally that a tough federal sex trafficking charge was used to target demand for child prostitutes, officials said Friday.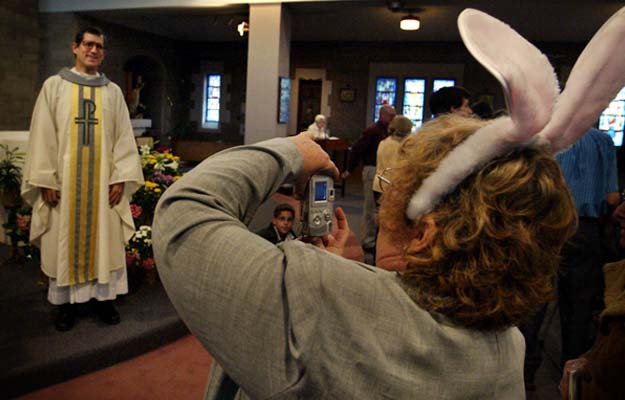 Rev. James Grady
Photo by J.B. Forbes


The first, "Operation Guardian Angel," began in March when Independence, Mo., and Kansas City police, FBI and Immigration and Customs Enforcement agents posted Craigslist ads advertising young girls.

Officials eventually arrested and charged seven, including a car dealership finance manager from Mississippi who allegedly intended to pay $60 for sex with a 15-year-old girl. During the e-mail conversations leading up to his visit, prosecutors said the man asked, "Is she willing or do you have to hold her down?"

Another suspect was a Navy recruiter accused of using his government computer and cell phone to arrange sex for $60 with an 11-year-old girl.

Both allegedly paid $20 extra to forgo a condom.

Don Ledford, spokesman for the U.S. attorney's office in western Missouri, would not say how many people had responded, but he said the ads and ensuing e-mail and phone conversations left no doubt that underage girls were being offered.

The sex trafficking charge is normally used to pursue pimps and carries a mandatory minimum sentence of 10 years in prison, with higher minimums applying to those seeking sex with younger girls.

In St. Louis, a similar operation led to charges Thursday against the Rev. James P. Grady, pastor of St. Raphael the Archangel Church in south St. Louis. It also nabbed a man who works for a landscaping company and another who works for a bank. All posted bail.

Grady was released Friday on a $10,000 bond and ordered to wear an electronic ankle monitor and stay in the Vianney Renewal Center in Dittmer. He is to be supervised around the clock, with no access to the Internet or vehicles, and is forbidden from leaving the property without an approved reason and supervision.

He also may have to undergo sex offender evaluation and treatment, U.S. Magistrate Judge Frederick Buckles said.

Grady, in a gray polo shirt, white shorts and loafers, left court with his lawyer, J. Martin Hadican.

Carolyn Roettger, who first met Grady at Assumption Church in south St. Louis County in 1983, was one of three supporters at the hearing. In tears afterward, she said, "I love him. I forgive him. I know in my heart that that was a moment of weakness."

Kathy Dunn, who met Grady at St. Ferdinand's Church in 1988, said he was "In tune with people's pain. In tune with their struggles."

Unwilling to say exactly how many people responded to the online ads here, Assistant U.S. Attorney Howard Marcus said, "We got a significant number."

Some called the undercover investigators when given a phone number, he said, "but these were the only three that took the next step." He declined to say what would happen to those who only e-mailed or called.

Marcus speculated that the lower number of arrests here may be due to the scrutiny that Craigslist received earlier this year.

In May, the popular website announced the end of the "erotic services" category that officials said was a front for prostitution. Craigslist replaced "erotic services" with "adult services" and cracked down on the nude photos.

Craigslist did not respond to a reporter's e-mails Friday.