A Cop, a Priest and a Campaign of Vilification
Curate Accused of Abusing Children Divided a Small Parish and Left a Trail of Bitter Acrimony

By Maeve Sheehan
Irish Independent
August 2, 2009

http://www.independent.ie/national-news/a-cop-a-priest-and-a-campaign-of-vilification-1849326.html

A FEW years ago, John Brennan thought he had finally heard the last of Father Thomas Naughton.

A quarter of a century had passed since the priest was sent to be the new curate in Valleymount, a pretty village by the lakes in west Co Wicklow. Parents soon complained about it. Mr Brennan, then a detective sergeant, threatened to call in the force, triggering the priest's swift removal to another unsuspecting parish and a vicious backlash against his accusers, including Det Sgt Brennan, from local church loyalists.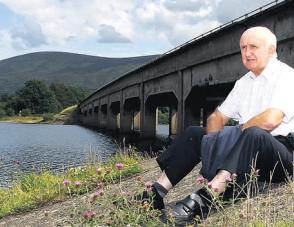 FROZEN OUT: Former Detective Sergeant John Brennan who moved his family to Valleymount in Wicklow.



The priest was eventually convicted of indecent assault, and a few years late, Det Sgt Brennan gave his personal records, including notes and correspondence, to the National Bureau of Criminal Investigation which was investigating clerical sex abuse and its cover-up in the capital. "As far as I was concerned, that was the end of Thomas Naughton," said Mr Brennan.

Then, two months ago, a detective contacted him. Gardai were investigating a new complaint against Fr Naughton, this time from a young man who claimed he was indecently assaulted by the priest in the early Eighties. Fr Naughton, 78, pleaded guilty to the offence at Wicklow Circuit Court last month. He will be sentenced in December.

"I said, 'My God, has this come back to haunt me again?' I had thought I had left all that behind me," said Mr Brennan from his home on the outskirts of the village, overlooking the Blessington Lakes.

The case demonstrates that while events which occurred more than quarter of a century ago may seem like ancient history, the legacy of the priest's brief time in Valleymount continues to reverberate, both among his victims and parishioners whose attempts to shield their children resulted in bitter acrimony.

Mr Brennan hopes the young man can finally get closure. And that his own anger at the Catholic hierarchy's dismal response to his complaints will abate with publication of the long-awaited report of the commission investigating the handling of paedophile priests in the Dublin Archdiocese.

The report examined 46 sample cases out of 155 paedophile priests in the archdiocese, many of whom were ushered from one parish to another by superiors whose instinct was to hush up the perversion.

As a detective sergeant at Crumlin Garda Station, John Brennan had investigated serious crimes such as murders, rapes, indecent assaults, thieving, robbery and several incest cases. But he said none affected him more than the case of Fr Thomas Naughton, who arrived in his parish in the early Eighties.

The priest was regarded as a kindly curate, with an infectious enthusiasm for getting things done. He joined the local community effort to renovate an old hall, for which the parish got funding from Europe and the State training agency Fas.

John Brennan had lived in Valleymount since 1979. His wife Maire was born there, and they married in the local church in 1963. They wanted to raise their children away from the stress and grind of the capital.

Mr Brennan and his wife were also immersed in the community; her family owned the local pub and he sat on the school board of management and the local development association, and was chairman of the senior citizens committee. Every Friday, he took local children swimming.

In 1984, two local mothers approached him. They suspected the priest of abusing their children. In the climate of the day, one in which the Catholic hierarchy still had a hold over the country, they didn't want their children to go through a garda investigation.

"I didn't have any evidence, only hearsay from the mothers and they were not anxious to have gardai involved," he said.

Mr Brennan told the mothers to remove their children as altar boys, and did likewise with his own children. He then went to the local parish priest and told him he wanted Fr Naughton removed immediately.

The parish priest -- who has since died -- appeared, Mr Brennan recalled, to make light of the complaint. He laughed and asked, "Is he some kind of homo?"

"I thought it was a peculiar way to deal with this matter," said Mr Brennan. "I told him I wasn't treating it as a joke."

Mr Brennan told the parish priest that he would call in the gardai if appropriate action wasn't taken and warned that Fr Naughton should have no access to children.

Fr Naughton left the parish within a fortnight, leaving a swirl of rumour and innuendo in his wake.

Nothing prepared John Brennan for the backlash. Letters written in an angry, anonymous scrawl called on him and his family to get out of the parish. He still has a collection of them.

Excrement was posted through the letter box, and in certain social circles the detective and his family were completely frozen out.

When a new parish priest was appointed to the village, Mr Brennan claimed the attitude towards him soured even more.

"A campaign of strange events started to happen. I have likened it to swimming in a calm pond, but an undercurrent pulling you down, and didn't know what it was," he explained.

He blamed the priest, who has since died, for an article in the parish newsletter which claimed that people were concerned about the donations they made towards the new community hall. Mr Brennan said the remarks "undermined my position, alleging more or less dishonesty".

"We employed an accountant at a cost of IR£800. He proved that every penny was properly accounted for. But the damage was done," he said.

The priest also criticised the presence of beer cans found near a children's disco which was organised by his wife, Maire. The Brennans took the criticism personally, believing it suggested they condoned teenage drinking.

The hostilities took their toll. Mr Brennan gave up the school board of management and stopped taking the children swimming, and over time withdrew from what had very clearly become a divided community.

Mr Brennan had no doubt that his difficulties were

caused by speaking up against Thomas Naughton.

"Gradually my position in the community was eroded," he said. "It affected all aspects of my life, including my time in An Garda Siochana."

In 1998, he opened a copy of the Irish Independent and saw Fr Naughton photographed in handcuffs, convicted of abusing young boys in Dublin, bringing some sense of vindication to those Valleymount parishioners who had complained.

Mr Brennan was unaware that the priest had been posted to a parish in Donnycarney, where he abused a young altar boy, Mervyn Rundle, and that when the family complained, he was sent to Ringsend parish, where other boys were abused.

Many more years passed before the extent to which the Catholic Church had shielded this and other priests would emerge in the public domain.

When Mervyn Rundle sued the Catholic Church in 2003, Mr Brennan was called as a witness. His lawyers believed the detective's testimony would help prove that the Dublin archdiocese knew all about Fr Naughton's proclivities when they sent him to Donnycarney

Mr Brennan never got his day in court. Two months before the case was due for hearing, Mr Brennan received an unexpected telephone call from the office of Cardinal Connell's private secretary.

"I considered gravely as to whether I should see him at all because of the sub judice nature of the thing," said Mr Brennan. But he accepted the invitation, which led to meeting Cardinal Connell at the archbishop's palace in late November, 2002.

"The general thrust of the meeting ended up in: was I familiar with the Rundle case? I said I was and I had been subpoenaed to the High Court, that I was due to appear in a couple of weeks' time.

"He asked what was my attitude towards it. I explained to him at length that I would be giving evidence... that I held the Church authorities completely guilty for sending the priest on to other parishes to reoffend, after me asking them not to do that," Mr Brennan recalled.

He also informed Cardinal Connell that the archdiocese knew the priest had abused children before he had ever arrived in Valleymount.

"He became very subdued... I said, 'By the way, your Grace, if you had an apple tree with a canker in it, you would have to cut out the canker or the tree will die. But I am afraid that your tree has so much canker in it the tree will die anyway.'"

A few days after the meeting, on December 4, 2002, Cardinal Connell wrote to Mr Brennan acknowledging his "deep regret for the suffering you and your family have experienced from as early as 1983 when you first alerted the diocese about Fr Naughton's behaviour and, indeed, for the lack of sympathy and support ..."

The following month, the Dublin archdiocese settled its civil action with Mervyn Rundle out of court. Mr Rundle received more than €300,000 in compensation, the largest award of its kind, and an apology.

The village of Valleymount has moved on since the saga. But the hurt still rankles, as Maire Brennan found when she was in her local shop in the village recently and a woman came over to apologise for the way the Brennans had been treated.

"I kept saying to myself, 'Why did Fr Naughton come into my life at a time when we were pretty stable as a family and well-liked and part of the community?'" said Mr Brennan.

"I suddenly thought to myself, 'Fr Naughton didn't come into our lives, he was sent.' And it was the people who sent him who really made me angry with the whole thing.

"We know from Fr Naughton's record, the authorities were well aware of his propensity to inflict suffering on small children. Yet they saw fit to send him to our little idyllic parish of Valleymount."