Priest Pleads Not Guilty in Teenage Sex Sting Case

Fox 2
August 3, 2009

http://www.fox2now.com/ktvi-priest-sex-sting-grady-arraignment-080309,0,2249096.story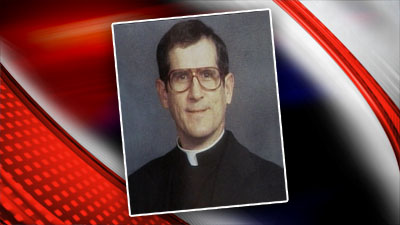 priest



ST. LOUIS, MO (KTVI - FOX2now.com) - The St. Louis priest accused offering to pay for sex from a teenage girl pleaded not guilty in federal court Monday. Father James Grady and two other men were arrested last week during an FBI internet sex sting. Court documents show Grady, a priest at St. Raphael's the Archangel in south St. Louis, responded to an internet ad offering young girls for sex. He first asked for a massage then later asked about kissing and oral sex. Grady was arrested when he went to meet the girl who was really a federal agent.

Grady is free on $10,000 dollars bond. He served at St. Raphael's for the last seven years but has been suspended by the Archdioceses of St. Louis pending the criminal investigation.