Watertown Priest Faces Sex Abuse Allegation

WBZ
August 30, 2009

http://wbztv.com/local/Sex.abuse.clergy.2.1152947.html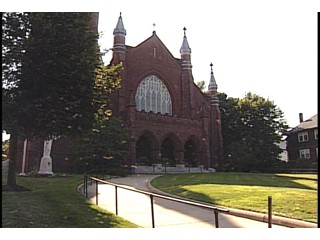 St. Patrick's Church, Watertown



WATERTOWN (WBZ) — The pastor of St. Patrick's Church has been placed on administrative leave because of an allegation of sexual abuse of a minor, the Archdiocese of Boston announced.

The conduct by the Rev. Frederick Barr is alleged to have taken place about 20 years ago, the archdiocese said.

Law enforcement has been notified, the archdiocese said.

The Rev. Raymond Kiley has been named temporary administrator of the parish.