State Moves to Keep Sex Predator Ex-priest Locked up

By Bob Roberts and Bernie Tafoya
WBBM
September 24, 2009

http://www.wbbm780.com/State-moves-to-keep-ex-priest-locked-up/5291075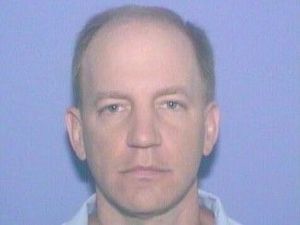 (Illinois State Police photo)



CHICAGO (WBBM) - The Illinois Attorney General's office has filed a petition to keep a former Roman Catholic priest locked up as a sexual predator.

The petition to commit former priest Daniel McCormack civilly under the state's Sexually Violent Persons Act was filed Wednesday, three days before he was due to be released from the state prison in downstate Jacksonville.

In it, prosecutors call McCormack "dangerous" and said they fear that if he is released, McCormack is likely to molest again.

McCormack is scheduled to appear before Cook County Criminal Court Judge Dennis Porter at 9 a.m. Friday.

McCormack pleaded guilty in 2007 to sexually abusing five boys while pastor at Our Lady of the Westside School in Chicago and is serving a five-year prison sentence.

The law allows prosecutors to seek continued incarceration in a secure treatment facility if a psychological exam leads them to believe another sex crime is likely if the inmate goes free.

The petition relies on a 19-page report from court-appointed psychiatrist Dr. Angeline Stanislaus, who said that McCormack refused to speak with her when interviewed Sept. 14, except to say he wanted the court to know that he has participated regularly in alcohol abuse treatment while jailed.

Based on McCormack's record before pleading guilty in July 2007, Stanislaus found evidence of "persistent and recurrent sexual deviation" and said the chance that he would molest another child was "moderate to high."

Stanislaus said in her report that McCormack indicated that he could not cooperate because of pending civil litigation.

Survivors Network of Those Abused by Priests (SNAP) founder Barbara Blaine said she is happy with the attorney general's move. Blaine said she considers McCormack a "walking time bomb" who has devastated young, fragile lives. Blaine also said McCormack has not shown "one scintilla of remorse" over what he has admitted to doing.

McCormack admitted to fondling five boys between the ages of 8 and 12 inside the rectory of St. Agatha's Church between 2001 and his arrest in 2006. Some were members of a basketball team he coached at the nearby Out Lady of the Westside School and others were friends of boys who attended the school. Audits by the Archdiocese indicated that accusations of abuse had trailed McCormack since he was a seminarian in the late 1980s.

The Archdiocese issued a statement, which read in part, "Sex abuse of children is a deplorable sin and a crime. The Archdiocese continues to reach out and work for the healing of all those affected by the tragedy of child and adolescent sexual abuse, including those abused by McCormack."

Blaine is critical of a DuPage County judge who has ordered the release, expected Thursday, of another priest convicted of being a sexual predator.

The Rev. Fred Lenczycki, of the Joliet diocese, is to be released under strict monitoring.

Blaine criticized Judge Wheaton and said Lenczycki "didnít even complete the second step of a five-step program for sex offenders. He didnít even complete the part that requires offenders to participate in a lie detector test."