Kamehameha Schools' Hiring of Teacher Challenged

By Susan Essoyan
Star-Bulletin
September 25, 2009

http://www.starbulletin.com/news/20090925_Kamehameha_Schools_hiring_of_teacher_challenged.html

A former Catholic seminary teacher who was banned by his religious order from teaching and ministry with minors after being accused of sexual misconduct in Wisconsin is teaching at Kamehameha Schools.

A national group known as SNAP, the Survivors Network of Those Abused by Priests, is protesting Thomas J. Gardipee's employment at Kamehameha, saying he should not be working with children.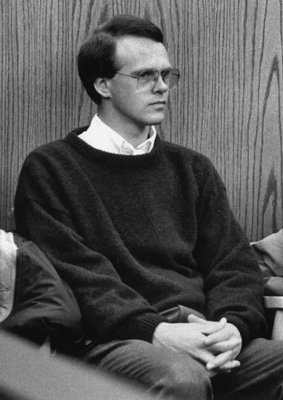 Thomas Gardipee in a newspaper photograph published in Milwaukee in 1993, and below in the 2009 Kamehameha Schools yearbook.



"He's clearly credibly accused of sexual misconduct with kids; that's why his own supervisors took action against him twice and why he's not teaching at a Catholic school now," said David Clohessy, national director of the Chicago-based network, founded in 1988. "Why would Kamehameha Schools be so reckless as to hire him?"

Kamehameha Schools said it stands by Gardipee, 52, who joined the staff in August 2002 and teaches world history to high school students at its Kapalama campus.

"He is a valued member of our high school teaching faculty and is an employee in good standing," said Kekoa Paulsen, director of community relations and communications. Asked whether Kamehameha Schools had checked his references before hiring him, Paulsen said he could not discuss details of personnel records.

Gardipee did not respond to phone messages left at his home and school or an e-mail sent to his Kamehameha Schools account this week. His lawyer, Dean Choy, sent the Star-Bulletin a letter noting that criminal charges against Gardipee were dismissed and warning that the newspaper could be sued if it defamed him.

Gardipee was hired by Kamehameha a year after he chose to leave his religious order, the Province of St. Joseph of the Capuchin Order, where he was a lay brother. He had been suspended from his job as teacher and athletic director at St. Lawrence Seminary High School in December 1992 after allegations of sexual misconduct, then permanently removed from the job, according to John Celichowski, provincial minister of the Province of St. Joseph of the Capuchin Order.

The Detroit-based province owns and runs St. Lawrence, a residential school for Catholic boys founded in 1860, which draws students from around the country and abroad to its hilltop campus in Mount Calvary, Wis.

"Gardipee was not permitted to return to teaching and did not do so during the remainder of his time with the Capuchin Order," Celichowski said in a written response to questions from the Star-Bulletin. "In addition, he was prohibited from engaging in any ministry involving minors."

"Gardipee spent his remaining years with the Capuchins making and selling pottery," Celichowski said. "He was granted a dispensation from his religious vows in May 2001."


In March 1988, Gardipee had faced similar accusations and was pulled off the job but reinstated three months later, a decision the province now believes "was not handled well," Celichowski said.

The problem surfaced again along with wide-ranging allegations of sexual abuse of students by various friars at the school, as described in articles in The Milwaukee Journal on Dec. 20, 1992. Former students told the Journal that Gardipee gave them alcohol, condoms and erotic magazines, and two said he asked them to come to his room to masturbate with him.

The province appointed a special counsel to conduct an independent investigation, which found instances of wrongdoing, Celichowski said. As a result, the school made substantial changes to protect students and ensure that misconduct allegations are dealt with fairly and effectively, he added.

"The Province concluded that while Gardipee's reported misconduct did not result in a criminal conviction, it was inappropriate and unacceptable for a friar -- particularly one working with young people," Celichowski said. "Therefore he was not permitted to return to teaching."

In January 1993, Gardipee was charged with enticement of a child for immoral purposes and trying to intimidate a victim, but those criminal charges were dismissed in March in Fond du Lac County Circuit Court. A Milwaukee Sentinel article reported that the judge said the evidence showed that Gardipee had disrobed and massaged himself in a whirlpool room in front of the boy, but there was not probable cause that he had committed a felony.

On April 6, 1993, a 21-year-old alumnus of the school filed a civil suit in Circuit Court in Waukesha County against the Capuchin Province, St. Lawrence Seminary, the school's rector and Gardipee. The student accused Gardipee of sexually abusing, harassing and stalking him, as reported in the Chicago Tribune and the Wisconsin State Journal. A settlement was reached in that suit, according to Celichowski, although terms were not disclosed.

Although it is customary for employers to check references before hiring, St. Lawrence School has no records of Kamehameha Schools inquiring about Gardipee, according to Timothy Schroeder, business manager at St. Lawrence. Nor does the Capuchin Province of St. Joseph have any record of an inquiry from Kamehameha Schools about Gardipee's background, Celichowski said.

Paulsen, the Kamehameha spokesman, said the school "performs criminal background checks on all employees who will be in contact with our students. Beyond that, I cannot discuss details relating to any individual's personnel records."

The Wisconsin Circuit Court Access online database reveals the criminal charges that Gardipee faced, as well as the fact that they were dismissed and he is presumed innocent. The site also shows that Gardipee was named as a defendant in the civil suit, but there is a typographical error in his last name on the online record.

The Wisconsin Department of Public Instruction maintains a Web site of educator licenses, and Thomas J. Gardipee appears in it with the notation "Licenses Denied." Patrick Gasper, communications officer, said the department began proceedings to revoke Gardipee's license in 1994 but determined that could not be done because the license had already expired. So it used the notation "denied."

"That was our way of flagging that record so that if this person was to reapply for a license, we would do a much more thorough review of it," Gasper said.

Gardipee did not need to have a license to teach at St. Lawrence Seminary or at Kamehameha Schools, because they are private schools. Had he applied to work at a public school, however, he would have needed a license.

Sharon Mahoe, executive director of the Hawaii Teachers Standards Board, which licenses teachers here, said the board participates in a national clearinghouse in which states report on teachers whose licenses were suspended or denied, and license denial "would be a red flag."

"If you've gotten your licensed revoked somewhere, the likelihood of you being able to get a license anywhere is very slim," she said.

On a Web site where students rate their teachers -- ratemyteachers.com -- one Kamehameha student raved about a trip to Europe with Gardipee. The 2007 entry reads: "Gardipee owns!!!go on his europe trip." Asked whether Gardipee takes students on trips, Paulsen replied, "I'm told that he does that independent of KS -- that is not a KS-sponsored activity."

Clohessy said SNAP, the survivors network, only recently found out that Gardipee was teaching again.

"Our goals are simple: heal the wounded and protect the vulnerable," Clohessy said. "We've seen, more and more in recent years, priests who were suspended because of abuse allegations resurface elsewhere in other occupations around kids. That's very, very troubling."

"No truly reformed alcoholic would even try to work at a brewery," Clohessy said. "No truly reformed child predator would even try to get a job at a school. And even if they hired him, gave him the benefit of the doubt at his hiring, which we would say is dreadfully reckless, they certainly owed their parents and staff and the public some honesty."