Pedophile Priest Transferred to Mental Health Center
Dan McCormack to Be Held As Sexually Violent Person

NBC Chicago
September 25, 2009

http://www.nbcchicago.com/news/local-beat/pedophile-priest-dan-mccormack-st-agatha-academy-61481462.html

A former Chicago Catholic priest convicted of sexually assaulting several boys at a West Side parish will be held in a mental health treatment center in Rushville, his court hearing postponed until Oct. 26.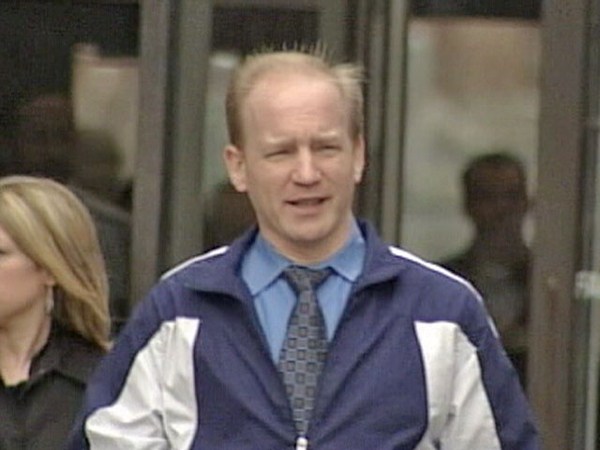 Daniel McCormack



Dan McCormack was set to be released from prison on Friday, but both the Illinois Attorney General and the Cook County State's Attorney have asked him to be held longer as a Sexually Violent Person.

The hearing was to determine of McCormack could be held indefinitely in a treatment facility if psychologists find it likely he would commit another sex crime if allowed to go free, the Chicago Tribune explained.

"The attorney general felt very strongly, based on the fact that Mr. McCormack was a serial offender and even did so after his initial arrest, that he was likely to recommit these offenses," said Natalie Bauer with the Illinois Attorney General's office.

McCormack served more than two years at the state prison in Jacksonville, but will immediately be transferred to Rushville.

He's received treatment for alcohol abuse, but has not asked for any treatment as a sexual offender.

"Father McCormack would never have gotten to this point if Cardinal George had done the right thing with Father McCormack," said Barbara Blaine with SNAP, the Survivors Network of those Abused by Priests.

In 2007, McCormack pleaded guilty to five felony counts of aggravated criminal sexual abuse, and was sentenced to a 5-year prison term. The sexual abuse, which leads back to his 2001 days as a teacher and basketball coach at Our Lady of the Westside School, (now St. Agatha Academy) targeted boys between the ages of 8 and 12. Charges were never filed against McCormack until 2006, when he was finally removed as pastor.