Victims Come Forward to Reveal Abuse by Missoula Priest Nearly 50 Years Ago

By Michael Moore
Missoulian
September 26, 2009

http://www.missoulian.com/news/local/article_3d009052-ab22-11de-807a-001cc4c03286.html

The boys lived down the street from one another, a stone's throw from St. Francis Xavier Church.

They were four years apart, but the Havraneks and Jones families knew one another well and their kids often played together. It was the late 1950s, and their lives were grounded in the big church at the corner of West Pine and Orange streets.

"It was like our second home," Jim Jones said recently. "I probably spent as much time in there as I did at home when I was a kid."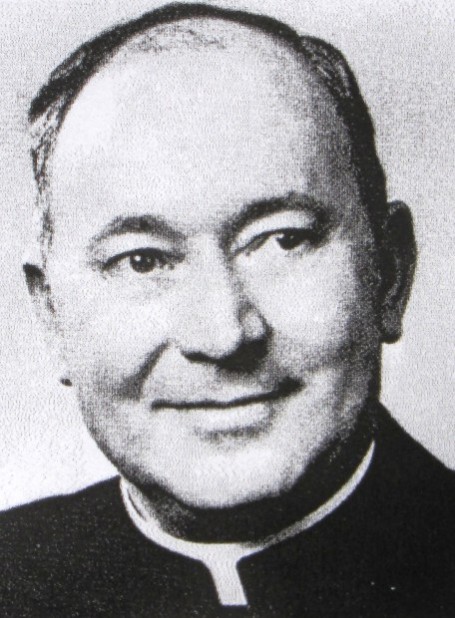 The late Father Bernard Harris is accused of molesting boys in Missoula nearly 50 years ago.



"My mom was a Catholic through and through," said Don Havranek, 57. "The church was just a constant in our lives, always there."

Nearly 50 years later, the church is still a constant for Jim and Don, who both live in Washington now. But its constancy is not the comfort of faith and fellowship. Instead, the men are plagued, even now, by doubts and anger, violation and mistrust.

"I do feel like what happened to me at church has been the central event of my life," 61-year-old Jim said. "What happened there has shaped nearly everything else, and other than a good education from the Jesuits, none of it has been for the better."

Two weeks ago, Don and Jim got phone calls from friends and relatives in Missoula about a story in the Missoulian.

The story concerned a bankruptcy involving Jesuit priests in the Northwest, a case filed primarily because of exposure to lawsuits brought by people who as children were sexually abused by priests. The judge in that case is requiring that all potential victims step forward by Nov. 30.

What caught the attention of Don and Jim was the name of one of the abusers in western Montana - Father Bernard Harris.

The past came hurtling into the present.

"I just thought, 'Yay! That son of a bitch. Somebody is finally on to him,' " Don recalled.

Said Jim: "I really couldn't believe it, that something was happening. I've lived with this every day of my life, and now something is going to happen."

Jim and Don were altar boys at St. Francis. They kept the censers full, lit candles, made sure the cassocks were properly hung. It was an honor the boys took seriously.

"We worked very closely with the priests, and they were very good to us," Jim said. "You felt you were serving God, and the priests were right there next to God. At church, they basically were God."

Don usually served with his little brother Bill, who was a year younger.

The boys worked with all the priests, and recall liking them all.

"They were good to us, knew our families very well, always gave us a hug or a clap on the back," Jim remembered.

One day when Jim was in the fourth grade, Father Harris came over to him in the altar boys' dressing room, gave him a hug, then slid his hand inside the boy's pants.

Jim froze.

"I knew it wasn't right," he said. "I knew it wasn't natural, but really, I didn't have a clue what was going on."

The incident was repeated a handful of times during the year, but Harris never went any further. Jim told no one.

The next year, when Jim was in the fifth grade, Harris came to his house and asked his mom if he could take the boy fishing up at Holland Lake. She was honored and flattered by the priest's attention to her son and immediately said yes.

"We went up there and did some fishing, then settled in at this cabin for the night," Jim said. "As soon as he turned the lights out, he was all over me."

Jim remembers almost nothing else that happened that night.

"I can't tell you what all happened," he said. "He exposed himself and grabbed my hand and after that I'm just blank. I don't remember the rest of the night, the rest of the trip or the drive home. I just knew something bad had happened to me and I knew I couldn't tell anybody."

A few years later, Don's little brother Bill, the water boy for the St. Francis football team, was molested by Father Harris. Not long after, Harris asked the Havranek family if he could take Bill up to a small cabin the church owned up Grant Creek.

"Bill told me that Father Harris had been doing stuff to him and that he wasn't going up to the cabin without me," Don recalled. "So I went with him."

The cabin had a small kerosene lantern for light, and when Harris turned it off that night, the dark turned nightmarish.

"He just came right at us," Don said. "He'd get us to lay on top of him. ... We just had no idea what to do."

What they did finally was go outside and sleep on the ground.

"Father kept opening the door and telling us we better come in because the bears were out there," Don said. "It was a scary night, but we figured we were better off outside than in there with him. He was the worst thing in those woods that night."

For both Don and Jim, Harris' sexual abuse continued for years, until the boys reached eighth grade, in the early and middle 1960s.

"That's where we were big enough to start pushing back a little bit," Jim said.

Don did more than that.

"There was one time when he went after Billy and I and we pretty much beat the s-t out of him," he said.

Don said there was a sort of unspoken acknowledgement among the altar boys about what Harris was doing. But that's as far as it went.

"Between all of us, it was like, 'Who's getting in the car with Father Harris today?' " Don said. "Because you knew what was going to happen. But nobody would have ever told their parents, because they would probably have knocked you for a loop. The priests were like God, even to our parents."

Don said he even tried to warn some younger boys about what awaited them with Harris, but he could never quite convey the message strongly enough.

"We just didn't really have words for what was happening to us," he said. "We didn't know anything about sex, or some people being gay. We didn't even know what gay was. We just knew something was wrong with Father Harris."

By the time Jim Jones reached junior high school, he was veering a bit out of control, for reasons he couldn't understand.

"I can't tell you how many times they had my parents into the principal's office," he said. "I was disruptive, belligerent, angry. It was just an anger that had me bouncing off the walls. I didn't know why then, but it's pretty easy to see now."

One day, he even had to meet with Harris, who was his counselor at Loyola, where he also served as principal for a while.

"I remember that he put his hand on me and I just slapped it away,"

Jim said.

Jim also acted out in another way - pursuing girls.

"Pretty easy to figure what that was about," he said.

Easy, but still complex. It took Jim decades and two marriages to realize the myriad ways Harris' abuse had undermined him.

"The two biggest things are the shame and the anger," he said. "I've been fighting those two things ever since I met that man."

By his junior year, Jim straightened himself out well enough to garner top grades and the interest of a dozen colleges that wanted him to play football. He also had an appointment to West Point.

In the end, he turned them all down.

"There was something that kept telling me I wasn't good enough," he said.

Instead, he spent his freshman year at Carroll College, where in a theology class with a kindly priest named Father McCarthy, he took his final steps away from the Catholic Church.

"I had questions he couldn't answer. God knows he tried," Jim said. "I feel sorry for the guy. I was hitting him with all these questions about the Inquisition and the Crusades and other horrible things the church has done. I'm sure he didn't know what to say."

After high school, Don quit the church. He went into the Marines, came home, went to work, got married at age 30 and had four children that he raised in the Flint Creek Valley.

He had one absolutely inviolable rule with his kids - they couldn't go away to religious camps with their friends.

"I know they couldn't understand, but I was just dead set against it," he said. "I wasn't going to let what happened to me happen to them. I know that was hard for them, and I never explained myself."

Ultimately, the marriage didn't last. Don was plagued by the past, shielding himself from its torments with alcohol.

"I know I wasn't a great husband because of that, and it cost me my marriage," he said.

Just recently, though, Don had reason to call his ex-wife. He wanted to tell her about the bankruptcy case, but more importantly, he wanted to tell his children what happened to him so many years ago.

"I know I felt a lot better telling them finally, and they told me I just had to go for it," Don said. "For me, it was like a really heavy weight being taken off me. It felt good to talk about it. It felt good to feel that somebody was finally going to look at what happened to all us boys."

The priest Bernard Harris took things from Jim Jones that he still hasn't found. Harris also left him with baggage he's only now learning to unload.

He searched for answers in Europe, a pack on his back and an unidentifiable mission in his heart and mind.

"I knew I was looking, but I didn't know for what," he said.

He looked inside two marriages, but could never reveal enough of himself to someone else to make those partnerships work. In that way, the part of himself that had gone missing stayed lost.

He worked on the railroad and as a carpenter, but he only stayed long enough to earn enough money to go off wandering again.

"I'd work and then head to Australia for six months," he recalled. "I'd come back, work a little more, then head for South America. Anywhere I could live for pennies on the dollar."

Oftentimes, Jim wondered exactly what it was he was looking for. When he couldn't find an answer, he'd turn the question around - maybe he was running away from something.

Either way, he didn't find it.

A handful of years ago, though, he told one of his older sisters - she used to be a nun - what Harris had done to him.

Something heavy began to lift. He later told another Jesuit about what happened. He thought something might happen after that - maybe the church would apologize - but nothing came of the talk.

Still, the act of talking about the past lessened his load in the present.

He also found some solace in the past few years in the teachings of the spiritualist Eckhart Tolle.

"What he did was take some of the best things from all religions and start talking about something bigger than all that," Jim said. "That's something I can consider because it's not all tied up in all the goals that other churches have, most of which have to do with money."

There Jim has found a way to start valuing himself, a way to step beyond the self-doubt he's felt since those days with Father Harris.

"It's hard to explain how worthless you come to feel," he said. "I've just really had a lot of trouble with self-doubt, self-esteem and trust. It's absolutely colored my relationship with others, and it's made it a hell of a lot harder just to spend time with myself."

Don and Jim have recently told their stories to attorneys representing abuse victims all across the Northwest in the Jesuit bankruptcy case.

Eventually they'll have to tell their stories to the court, a notion they don't relish.

Still, they'll do it.

"It's the same reason we came in here," Jim said. "Maybe if enough people tell their stories this won't happen again. Maybe that's what will happen."

Neither has much interest in the money the lawsuit might conceivably mean, and neither expects to somehow be healed emotionally by a court judgment. There certainly won't be an apology from Harris; he died years ago.

"What's done is done," said Don. "We just need to make sure this doesn't happen again."

There is, however, something that would bring a smile to Jim's face.

"Let's bring the pope over here," he said. "And let's line all of us up, all of those who had this happen to them, and let's have him go down the line and say, 'I'm sorry for what we did to you, and I'm sorry for what we didn't do to protect you.' I'd stand in line for that."

Reporter Michael Moore can be reached at 523-5252 or by e-mail at mmoore@missoulian.com

.