Finding Forgiveness When Faith Is Tested

By John Gallagher
Press Democrat
October 3, 2009

http://www.pressdemocrat.com/article/20091003/ARTICLES/910039974?Title=Finding-forgiveness-when-faith-is-tested

Bishop Patrick Ziemann was one of the few clergy who reached out to our son, Stephen, after he revealed his childhood molestation by former priest Gary Timmons.

When Stephen told us of his molestation, we finally understood his alcohol and drug abuse. This revelation was devastating to our Catholic family. Stephen has been clean and sober for 23 years, but the experience still haunts him.

Bishop Ziemann arranged for therapy for our son when he could not afford it. Stephen was surprised to see the bishop at a funeral for a homeless man, and doesn't recall other priests working with the homeless.

Yet, when Stephen and other members of a victims' rights group were passing out literature in a church parking lot, a priest called the police to have them removed or arrested. And in Boston, Cardinal Bernard Law hid numerous pedophiles and yet was greatly rewarded by Pope John Paul II.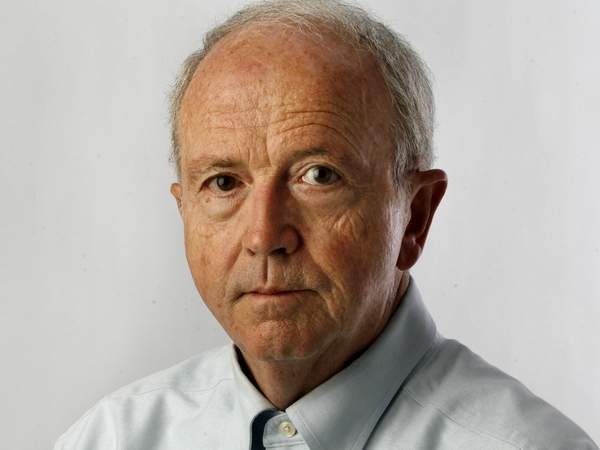 Photo by Crista Jeremiason


The difference in these two priestly attitudes is dramatic. Bishop Ziemann took responsibility for his mistakes.

Bishop Pat's problems were a tragedy for him and the diocese here. I wrote him off as an example of the failures in the Church. Then four years ago I began thinking about Bishop Pat's kindness toward Stephen. I called him at the Holy Trinity Monastery in Arizona, where he had gone after leaving Santa Rosa, and we began a comfortable dialogue.

I realized he is a loving man with a big heart. Our conversations helped me with my loss of faith, including losing respect for the clergy.

Last February, my wife and I planned a trip to Tucson that would include a visit with Bishop Pat at the monastery near the Mexican border. He arranged for us to stay in spartan guest quarters for the night.

The desert setting is stark, dry and flat, marked by the dry bed of a seasonal river that runs through the property. There are 20 assorted mobile homes, prefabs and older stucco and cinder block buildings. It was clean but the grounds are very dusty. A grove of pecan trees is the main source of income.

He showed us his quarters near the dining hall, in a small, one-bedroom mobile home, lined with hundreds of books. His accommodations are sparse and simple. His kitchen was headquarters for the monastery's bottled water concession. The bishop filled plastic bottles from his health department-approved tap and sealed them to be sold in the gift shop.

He was treated like all the other clergy there, and was the dishwasher for the community of religious followers and many seasonal visitors. I saw he was at peace here, where he would spend the rest of his life.

When I learned of his terminal cancer, I immediately called him. He told me he is ready to meet God. I am losing a close friend and confidante.

I know many people will never forgive him. I can understand this, and that's their right. But I will say what I have been telling Stephen for years: "Stephen, if you don't let go of this hate for Timmons, you will carry him to the grave. Let it go."