Cason Point: Molestation Victim's Fresh Start Quickly Sours

By Colleen Cason
Ventura County Star
October 4, 2009

http://www.venturacountystar.com/news/2009/oct/04/molestation-victims-fresh-start-quickly-sours/

Money cannot begin to repay Eric Barragan for what the Rev. Carlos Rene Rodriguez robbed from him. Dollars can't restore the innocence of childhood.

But when Barragan took his settlement from the Archdiocese of Los Angeles for the sexual abuse he suffered at the hands of the former priest, it was supposed to give him a fresh start. And it sure seemed that way, for a while.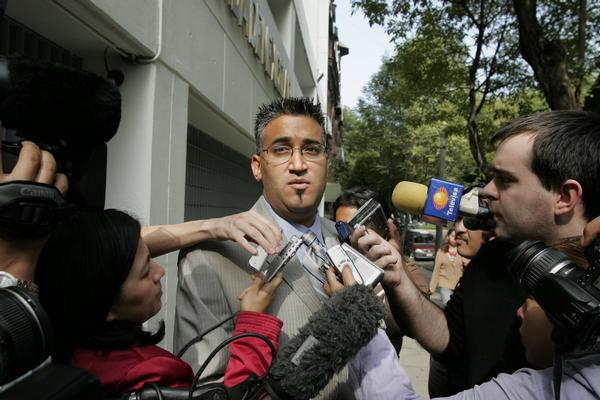 Journalists interview Eric Barragan in August 2007 in Mexico City, to which some creditors believe he has returned since closing his Santa Paula restaurant.



On the day in December 2006 when the news of the payout reached him, Barragan was opening a new restaurant in Santa Paula. Rodriguez had been brought to justice, receiving an eight-year prison term for molesting Barragan and his brother. To help others, Barragan counseled victims of clergy abuse through the Mexico City chapter of Survivors Network of those Abused by Priests.

But these days, that new beginning the settlement promised has been reduced to wreckage — and Barragan is viewed by former employees and business associates as the exploiter.

Barragan suddenly shuttered his second dining venture — the Ironhorse Restaurant & Lounge in Santa Paula's Glen Tavern Inn — in July. Several former workers claim he owes thousands in back wages.

A few weeks before, he lost a lawsuit alleging he had defrauded partners in a Santa Paula real estate investment and was ordered by a Ventura County Superior Court judge to pay a $242,408 judgment.

Once a fixture on the Santa Paula civic scene, the 34-year-old Barragan seemingly has vanished. His mother, Rosa, said she has not heard from him since July.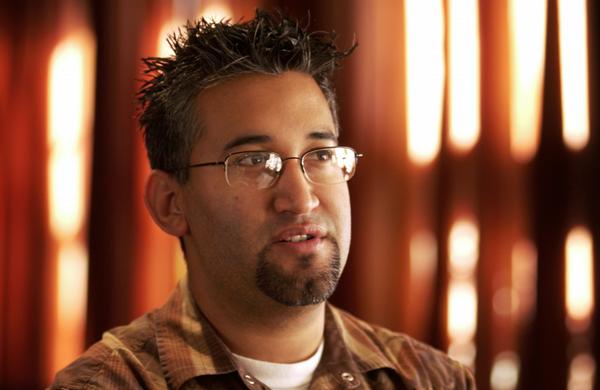 Santa Paula 12/1/06. Eric Barragan is one of the plaintiffs in a suit against the L.A. Archdiocese which was settled Friday for $60 million in the plaintiffs' favor.
Photo by Eric Parsons


Those who know him believe he is in Mexico City. In a court document filed in the suit, he said he has a spouse there.

I attempted to reach him at four phone numbers he was known to have used — including two in Mexico — and received recorded messages that the numbers either do not exist or were temporarily disconnected.

"Eric has burned everybody," said Tom Jennette, the owner of the Glen Tavern Inn and Barragan's former landlord. "Employees were not getting paid. A couple weeks' pay is a lot of money for a waitress or busboy."

Ernesto Caballero bussed tables, did the shopping, stocked the bar and closed up at night at the Ironhorse — all for $9 an hour. The young husband and father now claims Barragan owes him $1,200.

Asked if he believes Barragan is gone for good, Caballero showed me a picture he took of the employee files at the restaurant — completely cleaned out.

"Why would he do that if he plans to come back?" Caballero said though a translator.

Waitress and single mom Marisela Ruiz figures Barragan owes her $600.

These two have plenty of company. Cook Roberto Barrientos claims Barragan has shorted him $650. Zeke Jaquez, Barragan's classmate at California Lutheran University, says he is out $15,000. Bartender Kathy Godinez, who came in to work one evening to discover the liquor license had been canceled, considers herself lucky. He owes her only three days' wages, she said. Erik Peterson, a manager and old friend of Barragan's, claims he is due $3,965. He said he knew Barragan for eight or nine years.

Barragan, he added, promised to take out a second mortgage on property to repay him. Then he vanished.

Yolie Cerda, who had been Barragan's campaign manager for his 2005 run for a Santa Paula Union High School District trusteeship, may have the saddest tale to tell. Barragan promised the mother of five she would be a partner in the business. All the paperwork was put in her name so when the business started to unravel, she fielded the phone calls from irate vendors.

In the end, Cerda turned in the liquor license, believing Barragan was not adhering to state regulations, she said.

Jennette called that a nail in the coffin. The restaurant was doomed if it had to rely on food sales alone, he said.

Cerda confronted Barragan, she said, asking him if he intended to flee to Mexico where he spent a great deal of time. He denied it.

"Then the bird grew wings and flew away," she said.

Rosa Barragan told me she hopes to repay some of the money her son owes from her wages as a teaching assistant at a preschool.

"Like every mama, I worry about how my children are going to spend their money. I pray that my children would be good people," she told me.

Santa Paula residents once admired Barragan for his community spirit, Cerda said, but now he has broken the trust and left so many people hanging.

Barragan is scheduled to appear at the Ventura County Courthouse on Oct. 15 to work out the payment of the $242,208 judgment against him. Maybe he will then offer a clue on why his bright prospects have grown murky.

Money can never give Eric Barragan back those priceless intangibles that were taken from him by a predatory priest. But paying hardworking people what they are owed can go a long way toward redeeming what had once been a golden reputation.

— E-mail Colleen at ccason@VCStar.com.