The Roman Catholic Bishop of Superior
Confirmed Friday That an Ashland Priest Suggested an Abortion to a Woman He Impregnated 23 Years Ago.

By Jana Hollingsworth and Christa Lawler
Duluth News Tribune
October 17, 2009

http://www.duluthnewstribune.com/event/article/id/149329/

The Roman Catholic Bishop of Superior confirmed Friday that an Ashland priest suggested an abortion to a woman he impregnated 23 years ago.

Bishop Peter Christensen said he spoke with the Rev. Henry Willenborg on Friday, the day the New York Times published a story regarding Willenborg's past with a woman with whom he fathered a child in Illinois.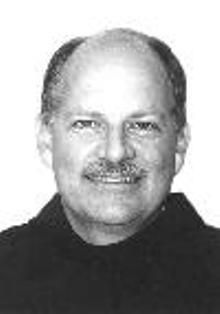 The Rev. Henry Willenborg



"He said in some ways it was the panic of the moment," Christensen said of the abortion suggestion, adding that Willenborg said he "would never have done that or encouraged that."

Another allegation in the same story — that the Franciscan priest had a sexual relationship with a high school girl more than 20 years ago — prompted the diocese to suspend him from Ashland's Our Lady of the Lake parish. Until an investigation has been completed by the Franciscans, Willenborg will be suspended, Christensen said.

"I've asked him to step down from active ministry," he said.

In the Times story, Pat Bond, the mother of Nathan Halbach, 22, said she struggled to obtain support from the Franciscans. Bond has received financial support from the Catholic order for years, but claims it

hasn't been enough for her son's education and medical bills.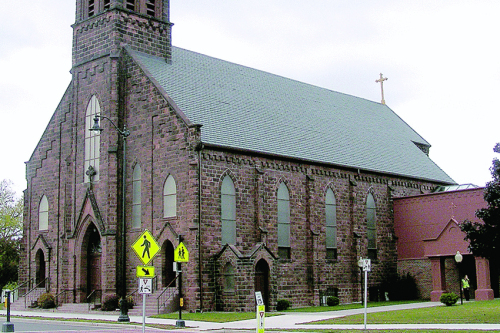 The Rev. Henry Willenborg has been suspended from active ministry in Ashland's Our Lady of the Lake parish pending an investigation of allegations of sexual misconduct more than 20 years ago.
Photo by Christa Lawler


Bond met Willenborg in Quincy, Ill., and "functioned like a married couple" for five years, during which time their son was born, the newspaper said. The Franciscans agreed to child support if she signed a confidentiality agreement, which she has broken now that she and her son are stricken with cancer.

A statement sent to the News Tribune from the Rev. William Spencer, the Franciscans' provincial minister in St. Louis, Mo., said the order accepted responsibility for supporting Halbach and created a trust fund for him in 1987. A "significant payment" also was given to Bond, the statement said.

Her son's trust was depleted when she used it for a down payment on a house, the statement read, saying the order still made further payments.

"Our payments have exceeded legal requirements," Spencer wrote. "We continue to be willing to provide appropriate financial support … [and] remain concerned for the well being of this young man."

Christensen said he first learned of Willenborg's past on Sept. 17, a Thursday. That weekend, Willenborg shared it with his parishioners.

Christensen, who succeeded Superior Bishop Raphael Fliss in 2007, said the Franciscans failed to share Willenborg's past with the Superior diocese. The order, the New York Times reported, sent Willenborg to a New Mexico treatment center for priests with sexual disorders after learning of the allegations brought forth by the second woman.

Willenborg has been with the Ashland parish for more than four years. Christensen said he previously heard no concerns about him. Even after Willenborg's disclosure at Our Lady of the Lake, he received "basically a standing ovation," the bishop said, "a lot of love pouring out for him."

In Ashland on Friday, a worker at Our Lady of the Lake told the News Tribune that Willenborg could not be reached for comment.

But Judy Erickson, who described herself as a lifelong member of the church, said the congregation accepted Willenborg's disclosure and continues to support him.

"He took care of it at the time," Erickson said of the relationship with Bond and their son. "Was he supposed to stop being a priest? Everyone makes mistakes."

Erickson described Willenborg, whom she said she last saw at Mass on Sunday, as a "prophet priest" and said she wished for the media attention to go away.

"It's none of anybody's business. He cares about the people," she said. "Nobody [in the congregation] has given him trouble."

Fellow parishioner Kathy Sande said she was shocked but is still supporting him.

"It took a lot of nerve for him, going in front of the congregation and admitting fault," she said.

David Clohessy, the national director of the Survivors Network of those Abused by Priests, said from St. Louis that more than an admission is needed.

"We're grateful that the Superior bishop took action," he said of the suspension. "Now he's got to take the second step and reach out to anybody with knowledge of any misdeeds."

In 2002, U.S. Catholic bishops adopted their Charter for Protection of Children and Young People. It addresses child sexual abuse by priests but is silent about sexual interactions with adults.

"It goes against what we are commanded," Christensen said of Willenborg's relationship with Bond. But, he said, it was long ago and Willenborg was sent to treatment.

"He discerned that priesthood is certainly what he is called to do; the order gave him opportunities to spend time working and thinking about that, and he felt solid in his priesthood. And that continued on," he said, adding that the relationship with Bond wasn't a crime.

Clohessy discounted that Willenborg was adequately treated.

"That [New Mexico treatment] center has a long, abysmal history of failure and deceit with dozens and dozens of predators," he said, "including James Porter of Massachusetts, who went on to molest a number of kids in Minnesota after his so-called treatment."

Regardless, Christensen said, it was necessary to suspend Willenborg pending investigation for the second allegation, which charges sexual contact with a minor.

"I've got to do what's called upon here in prudence and good judgment," he said.