Priest on Sex Charges

The Anglo-Celt
October 21, 2009

http://www.anglocelt.ie/news/courtreports/articles/2009/10/21/392166-priest-on-sex-charges/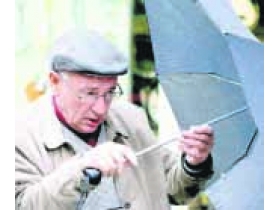 Fr. Eugene Lewis.



A Catholic priest is to stand trial on six charges of sexually abusing three young Fermanagh sisters. Fr. Eugene Lewis was at one time Superior of the House at St. Augustine's College at Blacklion, now Loughan House open prison.

The 75-year-old missionary priest appeared before a Preliminary Enquiry at Fermanagh Court on Monday of last week. He faces three charges of indecently assaulting one of the sisters on dates unknown between August 27, 1962, and August 27, 1967. He faces a further two charges of indecently assaulting a second sister on dates unknown between May 23, 1966, and May 23, 1974.

A sixth charge accuses the priest of indecently assaulting a third sister on a date unknown between April 25, 1964, and April 25, 1967.

The alleged victims cannot be identified because they were children at the time.

Judge Liam McNally, on the basis of the papers before him, held that "you do have a case to answer". He returned Lewis for trial at Dungannon Crown Court on November 9.

The District Judge released him on continuing bail of £1,000 but, because he is living with the White Fathers, at Cypress Grove House, Templelogue, Dublin, ordered him to lodge an additional £4,000 in cash with the court.