Judge Lays Ground Rules for Diocese Bankruptcy

By Beth Miller
The News Journal
November 3, 2009

http://www.delawareonline.com/article/20091103/NEWS01/911030368/Judge-lays-ground-rules-for-diocese-bankruptcy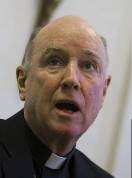 Bishop W. Francis Malooly will not be required to appear in court for the Catholic Diocese of Wilmington.



The judge handling the Catholic Diocese of Wilmington's bankruptcy case dispensed with several contentious issues Monday and said he would be very reluctant to allow pending civil lawsuits to go forward against the diocese while it is trying to reorganize.

"It is important that this court keep control over this," Judge Christopher Sontchi told attorneys Monday.

Among his decisions Monday, Sontchi ruled that the diocese could appoint someone other than Bishop W. Francis Malooly to answer questions about its financial affairs, and he set strict conditions for how medical conditions might affect the progress of the pending civil suits.

He also noted that the bankruptcy case would be decided by the facts before him, not by what had happened in other jurisdictions.

The Diocese of Wilmington filed for Chapter 11 protection on Oct. 18, the night before a series of child sexual-abuse lawsuits were to begin in Delaware Superior Court. That filing put a hold on all 131 cases against the diocese, involving 144 plaintiffs. One of the plaintiffs was James Sheehan, who had sued the diocese and the Oblates of St. Francis de Sales for abuse he says he suffered from the late Rev. Francis L. Norris in 1962 while he was a student at Salesianum School.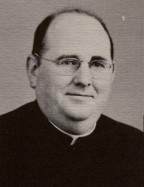 The Rev. Francis L. Norris is accused of abusing James Sheehan while he was a student at Salesianum in 1962.



Sheehan's attorneys had asked Sontchi to allow his case to go forward because of Sheehan's grave medical condition. But the diocese and Sheehan reached agreement to settle his case Friday, diocese attorney Tony Flynn said Monday. Sontchi must approve the deal, and other creditors -- including plaintiffs in the abuse cases -- will have opportunity to comment on such an agreement, Flynn said. It could take several weeks for those negotiations to unfold.

Flynn said Sheehan has asked that settlement terms remain confidential, a requirement Sontchi also would have to approve.

Sheehan's attorney, Thomas Neuberger, declined to comment on the negotiations. But Monday, representing the unofficial committee of sexual-abuse survivors, he told Sontchi similar health issues could arise for any of the 144 plaintiffs. Their cases are pending in state Superior Court, and Neuberger's firm argued that the decision should be made there if health issues become a significant concern.

Vicar will answer questions

Sontchi refused to leave the question to Superior Court and said lifting the automatic stay in a bankruptcy proceeding is something he would do only reluctantly, and only under limited circumstances. He set requirements for such requests and said he would rule if no agreement could be made between attorneys.

Sontchi also refused to require the bishop to appear in court for the diocese. James Stang, a Los Angeles-based attorney representing the unofficial committee, argued that it was critical for the bishop to answer questions because he is the top authority in the diocese. His presence and answers are important for "transparency, healing and atoning," Stang said, because this case is "different on so many levels" than ordinary bankruptcy cases.

Sontchi agreed with the diocese's position that Vicar General Thomas Cini was best qualified to answer questions of finance and administration.

Cini has served in the diocese since 1968, while Malooly became its bishop in 2008. It would not be uncommon, Sontchi said, for a chief financial officer to serve as a corporation's spokesman in bankruptcy hearings if he or she is the most knowledgeable about its assets.

Diocese attorney Robert Brady said the judge would need to designate a top officer only if the diocese were being uncooperative or chose someone with insufficient knowledge.

"But this motion seems to be a lot more about publicity than about gaining information," Brady said.

Attorneys for the abuse survivors have asked Sontchi to allow seven scheduled lawsuits that were stopped by the diocese bankruptcy filing to proceed in Superior Court against the three parishes that are named as defendants. The cases against St. John the Beloved, St. Elizabeth and St. Matthew's all claim damages for abuse by former priest Francis G. DeLuca, who is named in a total of 20 diocese suits.

Two of the cases already have been set aside by an October Superior Court ruling that the 2007 Delaware law allowing previously time-barred child sexual-abuse cases to be filed did not include abuse that happened only outside the state.

If the remaining cases proceed and awards are granted, "the pot of money gets smaller and smaller," attorney John Dorsey said, and that would affect the diocese's ability to fairly compensate others with claims.

'End run'

It would be impossible for the diocese not to be involved in parish trials, Dorsey said, because they are so closely related. Attorneys and witnesses would be pulled from the bankruptcy proceedings to participate in the Superior Court hearings.

To get at that problem and others in this case, attorneys eventually must sort out whether the diocese and its parishes stand separately or together, whether their assets form one large pool or whether all of that is true, depending on which rule book -- civil law or church law -- is used.

Diocese attorneys called Cini and one of their own colleagues, attorney Tim Houseal, to testify about the diocese's agreements and obligations with the three parishes involved.

Cini said parishes are separately incorporated and own their own buildings, schools and churches. They pay an annual tax to the diocese that the diocese depends on for a significant amount of its functions. The bishop, though, determines who the pastor and priests will be and is the authority over parish affairs, he said.

Houseal said the diocese and parishes were represented by different law firms, and in almost every instance the parish attorneys deferred to the diocese. In addition, the parishes have said if awards are made against them, they will sue the diocese for damages.

"Going after the parishes is really an end run to go after the diocese," Houseal said.

Neuberger quizzed Houseal on how much the diocese has paid his firm -- Young Conaway Stargatt & Taylor -- for its services in the eight DeLuca-related cases scheduled in Superior Court.

Houseal said he did not know, but that the firm is giving the diocese a 20 percent discount because of its nonprofit status. His regular fee is $400 an hour, he said.

Testimony continues at 9 a.m. Friday.