Former Western Mass. Priest Aaron Cote Found Guilty of Sexually Abusing Altar Boy in Maryland

By Patrick Johnson
The Republican
November 24, 2009

http://www.masslive.com/news/index.ssf/2009/11/former_western_mass_priest_aar.html

SPRINGFIELD – A former Western Massachusetts priest with ties to Westfield and South Hadley was sentenced to 10 years of probation after he was found guilty Monday in a Maryland court of sexually abusing an altar boy seven years ago.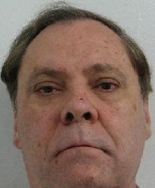 Aaron Cote



Aaron Cote, 59, was found guilty of third-degree sex offense in Montgomery County Circuit Court after Judge Louise G. Scrivener heard an agreed upon statement of facts, according to the Frederick News-Post, the daily newspaper for Frederick County, Md.

The 10-year sentence and probation was part of a plea deal with prosecutors. As part of the deal, Cote must also register as a sex offender, must undergo evaluation and treatment, and is unable to minister publicly or have any contact with minors.

Cote continued to deny any sexual misconduct, the newspaper reported.

Cote, a 1970 Holyoke High School graduate, is a Dominican order priest assigned to the Church of St. Vincent Ferrer in New York City. He has previous worked on a visiting basis at parishes in Westfield and South Hadley in the 1990s.

The allegations in Maryland arose in 2003 when a former altar boy at Cote's then parish in Germantown, Md., reported to police that he had been sexually assault between 2001 and 2003. The former altar boy filed suit in 2005 against Cote's order, the Dominican Province of St. Joseph's.

The order agreed to a $1.2 million settlement in the cast in 2007.

In April, 2008, an unidentified West Springfield mother filed suit in a Manhattan court against Cote and his order seeking undisclosed damages. The suit alleges that Cote abused the woman's two sons when they were 5 and 2 years old, and that the order knew of previous allegations about the priest and did nothing about it.