Estate of Diocesan Abuse Accuser Continues Battle

By Daniel Tepfer
Connecticut Post
December 8, 2009

http://www.connpost.com/ci_13953874

BRIDGEPORT -- Michael Powel's legacy continues to haunt the Roman Catholic Diocese of Bridgeport.

Powel died in October 2008 after an eight-year battle with brain cancer, but his estate has sued the diocese, claiming that Powel was abused by a parish employee and a priest. A letter from Bishop William E. Lori read Sunday from pulpits across the diocese criticized the estate's claims.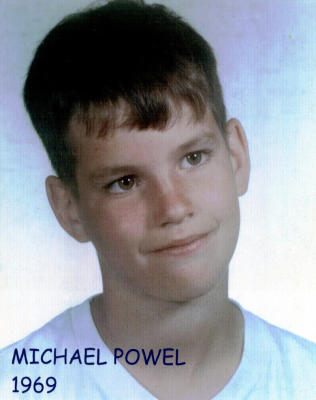 A photo of Michael Powel taken in 1969 at age 10. At the time he would have been a student and parishioner at St. Peter's parish in Bridgeport.
"Mr. Powel's 'Lawn Man Liability Theory' goes where no other liability claims against Catholic institutions have gone before," Lori states in the letter. "Imagine if you were held responsible for what your lawn man, plumber, or electrician may have done over 40 years ago! This is what the diocese is now fighting."

One of Powel's attorneys expressed anger over the diocese's letter.

"I don't have a lot of respect for an institution that would trash a 10-year-old boy who was abused," says Helen McGonigle, who with Michael Reck is representing Powel's estate in its lawsuit against the diocese. "And that's what really is happening here."

Powel won a $10 million verdict four years ago against Carlo Fabbozzi, a former janitor/landscaper at St. Theresa's Church in Trumbull, who Powel claimed had sexually abused him in the late 1960s and early '70s. He later claimed that after Fabbozzi abused him, a priest then assigned to St. Theresa's, the Rev. Joseph Gorecki, also abused him in 1971. Powel's estate is now embroiled in a legal battle with the diocese, which is fighting an order to turn over hundreds of documents detailing alleged sexual abuse by eight priests at St. Theresa's Church since the 1960s.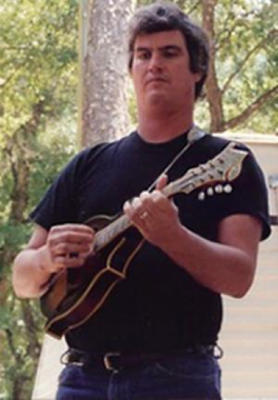 [More recent photograph of Michael Powel]
Many of the documents were not included in the thousands of church records detailing more than three decades of alleged sexual abuse by diocesan clergy released by court order last week, according to Powel's lawyers.

Powell also had made allegations of being sexually abused by a former Boy Scout troop leader in Easton and by two clergymen who were teachers at a college prep school Powell attended in Missouri.

Powel, who grew up in Bridgeport and later moved to Florida, first told Lori and diocesan officials about the alleged abuse by Fabbozzi in 2002. He claimed he was one of several boys working with Fabbozzi at St. Theresa's, and that Fabbozzi had molested him several times in a shed on church grounds.

Diocesan officials, however, steadfastly maintain Fabbozzi was not a diocese employee, and the diocese was not a party in Powel's lawsuit against Fabbozzi. But during the Fabbozzi trial in Superior Court, Monsignor Laurence Bronkiewicz testified, via a videotaped deposition, that he interviewed Fabbozzi shortly after Powel's allegations became public. He said Fabbozzi admitted to him abusing Powel.







Bronkiewicz, a former diocesan chancellor, testified that after another person came forward with abuse allegations against Fabbozzi, he told the pastor of St. Theresa's Church to fire Fabbozzi.

After going public with his abuse allegations, Powel became a vocal critic of the way the diocese had handled allegations of sexual abuse by clergy. His confrontational style riled diocesan officials and sometimes even supporters.

McGonigle recalled the first time she met Powel in the spring of 2002 at the state General Assembly, where he was campaigning for extending the civil statute of limitations for priest abuse cases. At the time, McGonigle was the crime victims rights representative for the Connecticut Bar Association. "I found him to be very credible," she recalled.

McGonigle said she later agreed to represent Powel when he met with Lori to disclose his abuse allegations.

"I believe during that meeting that Bishop Lori found Michael to be credible and he agreed to pay for some therapy, but it wasn't much, just over $2,000," she said.

She said that when Powel met with Lori, he told the bishop only about Fabbozzi's alleged abuse. "Michael did have a recollection of also being abused around the same time by a priest, but he couldn't identify the priest at that time and wanted to be certain who it was before he said anything formally."

She said Powel's difficulty identifying the priest was compounded by the fact that he was living in Florida at the time and didn't have access to photos of priests.

Six men previously claimed they were abused by Gorecki at St. Theresa's Church and at two Bridgeport churches in the late 1960s and early 1970s. The diocese later acknowledged the abuse took place and paid the victims as part of the two settlements with victims totaling about $36 million in 2001 and 2003. Gorecki died in 1988.

When photographs of Gorecki, along with details of his alleged abuse, were made public Powel said he realized that Gorecki was the priest who abused him.

Lori's letter, however, asserts that the accusation was made against Gorecki "even though (Powel) wasn't a member of that parish and may never have worked there. This accusation is also based on a 'memory' claimed to have been recovered over 30 years after the alleged abuse took place."

In his letter, Lori points out that Reck is a California lawyer who he says is using Powel's claim that a priest abused him to justify a broad-based demand for documents that fall outside the period during which he claims to have been abused.

"In an attempt to inflame public opinion, the California lawyers have characterized these documents as 'secret.' However, they include personnel, medical and legal files that any organization would consider privileged or confidential. This California law firm wants to troll through these documents for its own business purposes," the letter states.

The diocese has hired a law firm from Colorado to defend itself against Powel's lawsuit. The case is scheduled for trial next April in Waterbury Superior Court.

In 2004, Powel and at least two other unidentified men urged the town of Easton to change the name of Toth Park, claiming that Stephen "Skipper" Toth, a former Boy Scout leader after whom the park was named, had molested them in the late 1960s. Toth, who died in 1985, had worked with Fabbozzi. He had never been married nor had any children.

Despite Powel's plea, the town refused to change the park's name.

Powel also later sued Brother John Woulfe and the Rev. William Christiansen, instructors at the Chaminade College Preparatory School in Missouri. Powel said both men abused him while he attended the school from 1973 to 1975.

Jim Alvord, one of the founding members of the local chapter of Voice of the Faithful, a group advocating greater transparency in the Catholic Church, first met Powel in 2003 at the Milford Library where Powel was doing research for his effort to identify the priest he said abused him.

"Michael was this nice-looking guy, always dressed in suits and very polite, but once you got into the nuts and bolts of his situation he could be rather tricky," he said. "I remember going to St. Cecilia's Church in Stamford with him one time. The priest there had once been one of Michael's parish priests when he was young. In the middle of Mass, Mike got up and said in front of everyone that he had been a victim of sexual abuse by another priest," Alvord recounted. "The priest let Michael have his say and then went on. That's the way Michael operated; he was sincere in everything he did."

Alvord said he is convinced that Powel pursued his mission so aggressively because he knew he had limited time after being diagnosed with brain cancer.

"I often felt Michael was living in pain, but he never complained about it. He just suffered through it doing the best he could," he said