Irish Bishop Donal Murray Resigns over Abuse Report

BBC News
December 17, 2009

http://news.bbc.co.uk/2/hi/europe/8417507.stm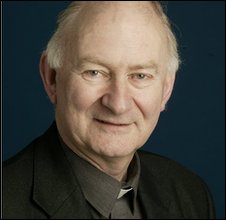 Dr Donal Murray has resigned as Bishop of Limerick



An Irish bishop has resigned, weeks after his handling of child sex abuse allegations was severely criticised.

A report on abuse by priests in the Dublin Archdiocese found Donal Murray's handling of one case while an auxiliary bishop in the 1980s was "inexcusable".

The Vatican said the Pope had accepted his resignation as bishop of Limerick.

Dr Murray said: "I know full well my resignation cannot undo the pain that survivors of abuse have suffered in the past and continue to suffer each day."

The Murphy report into abuse in the Dublin Archdiocese from 1975 to 2004 was highly critical of the Catholic church hierarchy's handling of priests suspected of being child abusers. The report said many bishops were more concerned with preserving the reputation of the church rather than protecting children.

It found that during Dr Murray's time as an auxiliary bishop in Dublin from 1982 to 1996, he was dismissive of complaints about a priest who went on to abuse again.

Dr Murray said on Thursday he had taken time to study the report in full before deciding to resign.

"I humbly apologise once again to all who were abused as little children," he said.

"To all survivors of abuse, I repeat that my primary concern is to assist in every way that I can on their journey towards finding closure and serenity.

"I asked the Holy Father to allow me to resign and to appoint a new bishop to the diocese because I believe that my presence will create difficulties for some of the survivors who must have first place in our thoughts and prayers."

Dr Murray held talks about his future with the Pope in the Vatican last week.

He said Pope Benedict had accepted his resignation on Monday but agreed that Dr Murray should return to Limerick to allow him to be in his diocese when the announcement was made.

'Inexcusable'

The Murphy report said Bishop Murray did not deal properly with the suspicions and concerns that were expressed to him in relation to one priest, Fr Tom Naughton in 1983.

A short time later, factual evidence of Naughton's abusing emerged in another parish.

The Murphy report found Bishop Murray's failure to reinvestigate the earlier suspicions was "inexcusable".

In May 1998, Naughton pleaded guilty to six counts of indecently assaulting three boys in 1985 and 1986. He was jailed for three years, reduced on appeal to two-and-a-half years.

On Wednesday, Naughton was jailed again - this time for three years for sexually abusing an altar boy between 1982 and 1984.