Home Gardens Bishop, Once Victim, Now Suspect in Molestations

By Jose Arballo
Southwest Riverside News Network
December 30, 2009

http://www.swrnn.com/southwest-riverside/2009-12-30/news/home-gardens-bishop-once-victim-now-suspect-in-molestations

A bishop who was the victim of a high-profile assault in September at his Home Gardens church has been arrested after a man who is now an adult accused the clergyman of molesting him when he was 17, authorities said.

Bishop Anthony Garduno was taken into custody Tuesday after investigators searched Our Lady of Tepeyac church located between Corona and Riverside, said Deputy Herlinda Valuenzuela in a news release.

The victim, who is now an adult, reported being sexually assaulted when he was 17 by Garduno and told investigators he had knowledge of additional sexual assaults against underage males and the selling of methamphetamines by Garduno, Valenzuela said. During the search, investigators located evidence that Garduno was selling narcotics from the church and possible sexual assaults having occurred at the church.

Sgt. Dennis Gutierrez on Wednesday declined to describe the evidence of the molestations, but said investigators are confident there are multiple victims and that drugs may have been used on the victims.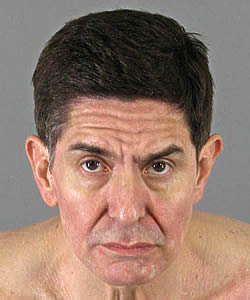 Anthony Garduno



"In some cases, the victims may have not known what happened to them," Gutierrez said.

Garduno, 51, was booked on suspicion of a variety of charges, including drug related-charges and possession of stolen property. Gutierrez said the stolen property was a handgun.

Valenzuela said investigations are continuing to look into the alleged sexual assaults and is asking anyone with information or anyone who has been a victim of sexual assault at the location is asked to contact Investigator Birmingham or Investigator Pluimer at the Jurupa Valley Investigations Bureau at 951-955-2600. Their identity will be kept confidential.

Gutierrez said Garduno is a self-proclaimed bishop and the church is not connected to the Catholic Diocese, although the church is described as Catholic. One concern is that the church serves a congregation is predominately Hispanic, Gutierrez said, and some victims and their families may be afraid to come forward.

"They may be worried about contacting authorities," Gutierrez said. "We are hoping to convince them to come forward."

In September, Garduno was believed to be the victim of random violence when he was "attacked" by several suspects who assaulted him as part of a crime spree that investigators said stretched over several counties.

Gutierrez said investigators now believe Garduno was targeted by the suspects because they believed he had large amounts of money because of the drug sales from the church. He said the suspects likely knew of the drug sales.

"Whenever you have drug sale, you are going to have money there," he said.

Garduno was booked into the Robert Presley Detention Center on suspicion of drug sales and receiving stolen property. He was being held in lieu of $25,000 bail, pending a court appearance set for Thursday.