Bishop Arrested in Sex Abuse and Drugs Probe
Anthony Garduno Arrested on Tuesday

By Scott Coppersmith
My Fox LA
Decenber 30, 2009

http://www.myfoxla.com/dpp/news/local/bishop-arrested-in-drugs-sex-abuse-probe-20091230

Home Gardens - A 51-year-old Catholic bishop was in custody today on suspicion of sexually abusing a teenage boy in his Home Gardens parish and selling drugs out of the church, sheriff's officials said.

Bishop Anthony Martinez Garduno also made headlines in September, when he was shot outside Our Lady of Tepeyac during a robbery attempt.

Sheriff's deputies arrested Garduno on Tuesday following an investigation started Dec. 21, based on claims that the bishop assaulted a 17- year-old boy, sheriff's Deputy Herlinda Valenzuela said.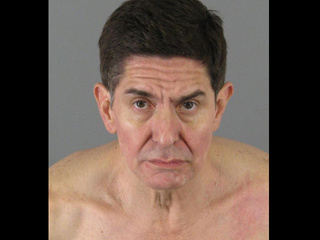 Anthony Martinez Garduno.



The alleged victim also reported having knowledge of additional sexual assaults by Garduno against underage boys and selling of drugs in the church, Valenzuela said.

Investigators served a search warrant at the church, at 13462 Magnolia Ave., and allegedly found evidence linking the bishop to drug sales and possible sexual assaults, Valenzuela said.

Garduno was booked into the Robert Presley Detention Center on suspicion of drug sales and receiving stolen property. He was being held in lieu of $25,000 bail, pending a court appearance set for Thursday.

In September, Garduno was shot outside his church when he interrupted a robbery. He surprised five suspects, one of whom opened fire, according to sheriff's officials.

The five had allegedly been on a 10-hour robbery spree targeting Denny's and IHOP restaurants in Los Angeles and Riverside counties, according to sheriff's investigators.

Willis Webb Bagley, 38, of Perris, Jacob Zachary Buschow, 19, of Pomona, Anthony Brian Coleman, 21, of Chino, Timothy William Jacquemain, 18, of Pomona, and Andrew Blake Swindle, 23, of Pomona, are all being prosecuted on attempted murder and robbery charges.

Their trial is set for Monday.