Bishop Changes Plea to Drug Charges, Admits Guilt

KPSP
January 4, 2010

http://www.kpsplocal2.com/Content/Headlines/story/Bishop-Changes-Plea-to-Drug-Charges-Admits-Guilt/18KbLvf39EeH7t9y41MieA.cspx

California -- A former priest of the Roman Catholic Church who left it and started his own, pleaded guilty Monday to felony drug charges involving the sale of methamphetamine out of his Home Gardens church, as well as the possession of a date rape drug and a hypnotic sedative.

Anthony Martinez Garduno, 51, had entered not guilty pleas just last week, but reversed his pleas for all five charges during a felony settlement conference Monday. Judge Gordon Burkhart advised Garduno of his right to a trial by jury, but the former priest waived the privilege and entered the altered pleas.

Garduno has not been charged in connection to any sex abuse allegations, which had prompted the initial search of Garduno's church, Our Lady of Tepeyac, located near the city of Corona. Instead, he was charged and convicted of one felony count of possession of a controlled substance for sale, two felony counts of possession of controlled substances and one misdemeanor count of possession of a controlled substance, based on evidence collected during the service of a search warrant on Dec. 29.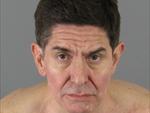 Anthony Martinez Garduno



He also pleaded guilty to receiving stolen property -- a .32-caliber semiautomatic pistol that prosecutors said he knew had been stolen.

The misdemeanor count stems from his possession of Lorazepam, a hypnotic sedative. Garduno was also in possession for sale of methamphetamine and possession of GHB, a date-rape drug, according to his guilty pleas.

The county Probation Department is expected to complete a pre-sentencing report in the next eight weeks. The contents of that report could determine whether Garduno receives the maximum sentence of four years, four months in prison.

Position with the Church

The sheriff's department has been referring to Garduno as a bishop, however, according to the The Diocese of San Bernardino, he is not a member of the Roman Catholic Church. Rather, when Garduno was "defrocked," or relieved of his duties, in 1993, he left the Roman Catholic church that he was serving as a priest and began his own church to which he appointed himself bishop, Our Lady of Tepeyac, according to diocesan spokesman John Andrews.

Garduno has called his church Catholic, but it is not Roman Catholic and therefore is not recognized by the Vatican, according to Andrews.

"We do not consider him to be a bishop of the Roman Catholic Church," Andrews told KPSP.

The Arrest

Garduno's arrest on Dec. 29 stemmed from an investigation launched Dec. 21 on claims that the self-proclaimed bishop assaulted a 17-year-old boy, according to sheriff's Deputy Herlinda Valenzuela.

The alleged victim also reported having knowledge of additional sexual assaults by Garduno against underage boys and selling of drugs in the church, Valenzuela said Wednesday.

Investigators served a search warrant at the church, at 13462 Magnolia Ave., and found "evidence indicative of Garduno selling narcotics from the church," Valenzuela said.

Evidence was also found linking the bishop to possible sexual assaults that may have occurred at the church, Valenzuela said.

As of Jan. 4, he was still being held at Robert Presley Detention Center in downtown Riverside on $250,000 bail, according to jail records.

Previous Headlines

In September, Garduno was shot outside his church when he interrupted a robbery. He surprised five suspects, one of whom opened fire, according to sheriff's officials.

The five had allegedly been on a 10-hour robbery spree targeting Denny's and IHOP restaurants in Los Angeles and Riverside counties, according to sheriff's investigators.

Willis Webb Bagley, 38, of Perris, Jacob Zachary Buschow, 19, of Pomona, Anthony Brian Coleman, 21, of Chino, Timothy William Jacquemain, 18, of Pomona, and Andrew Blake Swindle, 23, of Pomona, are all being prosecuted on attempted murder and robbery charges. Their trial was set for March