Former Fatima Priest Removed for Sexual Misconduct

By Sue Nowicki
Modesto Bee
January 7, 2010

http://www.modbee.com/local/story/998248.html

The Rev. Leo Suarez, a priest who served last year at Our Lady of Fatima Catholic Church in Modesto, has been removed because of sexual misconduct with a minor 20 years ago, the Stockton Diocese revealed Wednesday.

"Father Suarez (voluntarily) came forward with this information," said Sister Terry Davis, spokeswoman for the diocese. "It is a proven, credible fact."

Under the Charter for the Protection of Children and Young People, established by the nation's bishops in 2002, Suarez never again will be allowed to serve as a priest.

The Rev. Leo Suarez, shown in this 2006 photo, is a priest in the Stockton Diocese, most recently at Our Lady of Fatima in Modesto. He has been removed from the priesthood permanently. Last summer, he confessed to having sexual misconduct with a minor 20 years ago while he was serving in his first parish, St. Anthony's in Hughson. He has also served at Sacred Heart parish in Stockton and St. Stanislaus Catholic Church in Modesto, as well as spending 14 years in Stockton parishes.

The diocese has not revealed how old the minor was — whether a child or teen — or if the victim was a boy or a girl. But the timing shows that Suarez, born in Jalisco, Mexico, in 1956 and ordained in the diocese in 1988, was serving at St. Anthony's in Hughson as an associate priest at the time of the misconduct. It was his first parish assignment.

The Rev. Editho Mascardo, associate pastor at St. Anthony's for the past four years, said he doesn't know Suarez well.

"He had been here before I came," Mascardo said. "I've been in the Stockton Diocese for 14 years."

He said he and his parishioners had not yet heard the news Wednesday morning.

"I think they will be shocked," he said.

Suarez served at the Hughson parish until 1991, then moved to St. Stanislaus in Modesto for a year before serving at two Stockton parishes for the next 14 years. Following a study leave in Mexico, he served at Sacred Heart in Turlock in 2008-09 and then worked at Fatima from February to July before he came forward about the misconduct.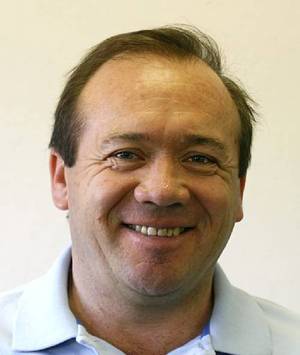 The Rev. Leo Suarez, shown in this 2006 photo, is a priest in the Stockton Diocese, most recently at Our Lady of Fatima in Modesto. He has been removed from the priesthood permanently. Last summer, he confessed to having sexual misconduct with a minor 20 years ago while he was serving in his first parish, St. Anthony's in Hughson. He has also served at Sacred Heart parish in Stockton and St. Stanislaus Catholic Church in Modesto, as well as spending 14 years in Stockton parishes.



Davis said Suarez is at a treatment center out of state, but said she didn't know where. Treatment centers are in Arizona, Michigan, Maryland and Canada, she added. She said no lawsuit has been filed in this case and that because it happened so many years ago, no police report has been filed, as is the practice in current accusations.

Victims asked to come forward

A news release from the diocese said no other allegations have been made against Suarez and asked that information about similar incidents be reported to Sister Barbara Thiella, victim assistance counselor, at 466-0636.

Suarez "has expressed deep sorrow over the hurt he has caused," the news release said. Bishop Stephen Blaire added in the release, "I hold in prayer all who have been hurt by what happened."

One of the nation's most notorious pedophile priests, Oliver O'Grady, also had served at St. Anthony's in Hughson, although most of his victims came from Stockton parishes. O'Grady has admitted to abusing more than 20 children. The Stockton Diocese has paid more than $10 million to victims of O'Grady, who was paroled to his native Ireland after serving time in prison following his 1993 conviction.

Five lawsuits against the diocese involving O'Grady are working their way through the appellate system, with the most recent judgments favoring the diocese, said attorney Paul Ballestracci. A sixth one involving O'Grady is at the superior court level.

The final lawsuit pending against the diocese alleges sexual abuse against a child in 1984 by the Rev. Michael Kelly, pastor of St. Joachim Catholic Church in Lockeford. The diocese put Kelly on administrative leave in late 2007; after a five-month investigation, the diocese reported it had "found no basis for the claim" and reinstated him. That case is slated for trial in August.

Bee staff writer Sue Nowicki can be reached at 578-2012 or E-mail: snowicki@modbee.com