Catholic Priest Charged with Molesting Boy

WRAL
January 9, 2010

http://www.wral.com/news/local/story/6775988/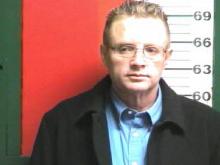 Edgar Sepulveda



Bolivia, N.C. — A priest at Catholic churches in Wayne and Duplin counties has been arrested and suspended from his job on allegations that he molested a boy in Brunswick County.

Rev. Edgar Sepulveda, 47, of 208 Cavenaugh St. in Beulaville, was arrested Friday on one count each of second-degree sexual offense and sexual battery. He was released from jail on a $100,00 secured bond.

Sepulveda has been suspended from his pastoral duties at Maria Reina Parish in Mount Olive, Santa Teresa Mission in Beulaville and Santa Clara Mission in Magnolia, the Catholic Diocese of Raleigh also announced Friday.

Brunswick County Sheriff John Ingram said the offenses occurred while Sepulveda was visiting church members in the county.

Diocese officials said they were told about the allegations on Sept. 9, 2009, and immediately contacted authorities. Counseling was offered to the victim and his family, and Sepulveda was put on administrative leave during the law enforcement investigation. At the time, he denied the allegations.

Criminal background checks for Sepulveda came up clean in 2004 and 2006, diocese officials said.

Since 2004, Sepulveda has also worked at Our Lady of Guadalupe Catholic Church in Newton Grove, St. Mary Catholic Church and its Mission of Posada Guadalupana in Mount Olive, and Mission Santa Teresa in Pink Hill.