Priest Charged with Sex Crimes Shocks Neighbors

By Tim Pulliam
WECT
January 11, 2010

http://www.wect.com/Global/story.asp?S=11799330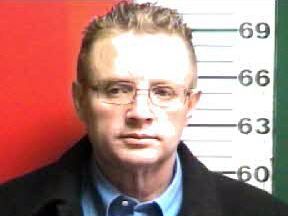 Edgar Sepulveda (Source: Brunswick County Sheriff's Office)



DUPLIN COUNTY, NC (WECT) - People who know Edgar Sepulveda, a priest at St. Theresa del Nino Jesus in Beulaville, were shocked and disappointed when they learned he is charged with sex crimes with a minor.

Sepulveda's neighbor, Clarence Featherson, cannot believe that Sepulveda was arrested for allegedly having sexual contact with a young boy.

"I've watched television about these priests," said Featherson. "But it's still hard to believe with him, you know, just such a nice gentleman. He just didn't appear to be that way."

It appears the incidents with Sepulveda, 47, and the minor happened while visiting churches in Brunswick County back in May.

The Raleigh Diocese placed Father Edgar on leave when the rumors surfaced.

Several members of local congregations are upset, but they are keeping Sepulveda in their prayers.

"It's embarrassing to the whole church," said Thomas Gniazdowski. "But we are all sinners and all we can do is pray for him and the victim."

Sepulveda will make his first court appearance in Brunswick County Monday. He is facing charges of one count of 2nd degree sexual offense and one count of sexual battery.