Ruling in Priest Sex Abuse Case May Set Precedent

By Robert King
Indianapolis Star
January 22, 2010

http://www.indystar.com/article/20100122/NEWS02/1220388/Marion-County-judge-s-ruling-in-priest-sex-abuse-case-may-set-precedent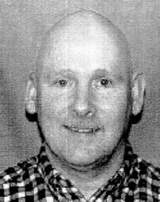 Harry Monroe



Judge will allow testimony about accuser's 'repressed memories'

A Marion County judge will let jurors hear testimony about the "repressed memories" of a man whose allegation of sexual abuse by a Catholic priest is based on memories so painful that experts say he lost access to them for decades.

The decision by Superior Court Judge David Dreyer could break new ground in Indiana. Henry Karlson, an Indiana University law scholar, said he's not aware of a case in Indiana in which a jury has been allowed to hear evidence about repressed memories.

The case involves a man identified in court papers as John Doe RG. Now a 44-year-old business executive, he contends that, as a boy, he was repeatedly molested by former Indianapolis priest Harry Monroe while he was a parishioner at St. Andrew Catholic Church.

In 2005, the man filed a lawsuit against the Archdiocese of Indianapolis involving Monroe. Twelve other accusers followed with their own lawsuits, each arguing that the church kept Monroe's history of abuse hidden even as it moved him to new parishes and new victims.

So far the archdiocese has failed in its attempts to get the first three of the 13 cases tossed out. Dreyer ordered Wednesday that the repressed-memory case and a case involving a former altar boy at St. Catherine must go forward. Another judge ruled in 2007 that a third case should go forward. The trials should begin later this year.

None is likely to be as hotly contested as the repressed-memory case. Both sides have lined up Harvard University experts and others to testify about the validity of repressed memories.

Dreyer, who heard attorneys argue the matter in August, said expert testimony on repressed memory was reliable enough to let a jury decide how much weight to give it.

Attorney Pat Noaker, who represents all 13 plaintiffs and argued for the repressed-memory testimony, said the decision is in line with other cases across the country.

"The judge's decision may be the first of its kind in Indiana," he said. "However, it is consistent with what the majority of states have allowed. And that is to let repressed memory go to a jury."Attorney Jay Mercer, who represents the archdiocese, hasn't decided whether he will appeal Dreyer's decision. But he said the order doesn't mean the issue is settled.

"I still think there is an issue at trial as to whether (repression experts) will be allowed to testify or as to the reliability of their theories," Mercer said.

Monroe acknowledged in pre-trial testimony that he abused at least five of the men who have brought lawsuits. He said he couldn't remember whether he had abused the others. His tenure as a priest from 1974 to 1984 included time at parishes in Indianapolis, Terre Haute and Perry County, along the Ohio River.

Abuse allegations arose from each stay. In some cases, the accusers have said their families went to church officials and were assured Monroe would be removed from the priesthood. Others kept their abuse hidden until lawsuits began to reveal that there were more boys in Monroe's past.

Monroe was removed from the priesthood in 1984. But he was never prosecuted because law enforcement officials said the criminal statute of limitations had expired.

John Doe RG told The Indianapolis Star in 2006 that he was 10 years old when Monroe began abusing him at the church rectory and on camping trips, often giving him alcohol. He said the priest told him he wouldn't get to serve at Mass if he revealed their secret. And he kept quiet.

As he grew older, he found that his relationships never lasted. He had difficulty trusting authority figures. He had certain sexual hang-ups and became a functioning alcoholic. In 2003, when he finally sought psychological counseling, he said, the memories of his hidden abuse began to unfold.

An initial "image flash" of one of the instances of abuse was followed by more detailed memories and eventually his lawsuit against the archdiocese, which was filed just days before the statute of limitations for lawsuits was set to expire.

In his ruling, Dreyer said the man experienced a "tumultuous journey" after his "image flash." It included increasing confusion, depression and avoidance of the new realization.

Karlson said repressed-memory testimony has been used in hearings before judges who are trying to rule on statutes of limitations issues. This order, sending the issue to a jury, is different.

"Ultimately," Karlson said, "this is going to force the court of appeals and the Indiana Supreme Court to make a determination on the use of repressed memory in cases of this nature."

Call Star reporter Robert King at (317) 444-6089.