Judge Approves Bankruptcy Plan for Fairbanks Diocese

KTUU
January 25, 2010

http://www.ktuu.com/Global/story.asp?S=11879828

ANCHORAGE, Alaska -- A federal judge approved the bankruptcy reorganization plan for the Catholic bishop of Northern Alaska on Monday.

The plan was accepted by creditors, including 256 of the 258 victims of sexual abuse by members of the Fairbanks diocese who voted on the plan.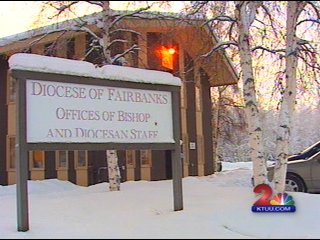 A judge approved the financial reorganization of the Fairbanks Diocese.



The diocese filed for chapter 11 bankruptcy in 2008 after more than 100 victims sued claiming sexual abuse.

During the reorganization, the number of victims nearly doubled with many claiming abuse between 1960 and 1980.