Priest in Local Order Faces Abuse Charges
Victim Says Robert F. Poandl Molested Him in 1991

By Carrie Whitaker
Cincinnati Enquirer
February 2, 2010

http://news.cincinnati.com/article/20100202/NEWS010701/2030343/Priest+accused+of+molesting+boy

OHIO -- A Catholic priest in a Fairfield religious order is facing charges that he molested a 10-year-old boy in West Virginia in 1991.

The Rev. Robert F. Poandl is charged with first-degree sexual abuse, first-degree sexual assault and sexual abuse by a custodian, said West Virginia State Police Sgt. D.B. Swiger.

Poandl was released on bond last week after a Roane County grand jury handed up indictments against him, Swiger said.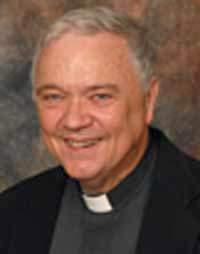 The Rev. Robert F. Poandl



The alleged victim, now 28 and living in Cincinnati, told police last summer that Poandl molested him at the Holy Redeemer Catholic Church rectory in Spencer, W.Va., according to Swiger.

Poandl is a priest with the Glenmary Home Missioners, a religious order based in Fairfield that is "dedicated to serving the spiritual and material needs of people throughout Appalachia, the (rural) South and Southwest," according to the Glenmary Web site.

The mission's churches are located in Arkansas, Georgia, Kentucky, Mississippi, North Carolina, Oklahoma, Tennessee, Virginia and West Virginia.

The Rev. Dan Dorsey, Glenmary's president, issued a statement Tuesday, saying he learned of the accusation against Poandl in June 2009.

"I relieved Father Poandl of his ministry assignment in Georgia and asked him to return to our Glenmary Residence here in Cincinnati," Dorsey said. "He has not publicly functioned as a Catholic priest since that date."

Dorsey said Poandl denies the accusation and had never been accused of sexual misconduct.

Dorsey also said he contacted authorities in Hamilton and Butler counties as well as in Roane County, W.Va., pledging his full cooperation in the matter. He also informed the Archdiocese of Cincinnati, the Diocese of Wheeling-Charleston and the Diocese of Savannah of the allegations.

"We await a just decision on the facts of the case," Dorsey said. "It's my hope and prayer that God's love and guidance will help all those affected by this accusation."

Poandl has been living at the Glenmary residence in Fairfield since June 10, according to Jean Bach, communications directory for Glenmary. He did not return calls to Glenmary from the media Tuesday.

According to Poandl's assignment history listed on Glenmary's Web site, he has held several posts in Cincinnati including first vice president of Glenmary Home Missioners, vocation director, vocation counselor, house director and second vice president. He worked in Franklin, Ky., for a time, as an administrator.

By Tuesday afternoon, the Cincinnati's chapter of Survivors Network of those Abused by Priests issued a statement on the indictment.

"We feel this religious order, as well as Cincinnati's top Catholic official, Archbishop Dennis S. Schnurr, should have publicly disclosed the suspension of this priest … and warned Cincinnati and West Virginia area Catholics of this allegation," SNAP Chapter Leader Daniel Frondorf said.

Archdiocese of Cincinnati spokesman Dan Andriacco said the issue has nothing to do with the Cincinnati archdiocese.

"The bishop doesn't have authority over another religious order's priest," Andriacco said. That is unless the priest has been asked to run or work at one of the parishes, Andriacco said, which was never the case with Poandl.

Contact: cwhitaker@enquirer.com